RESULT | A 3-0 home victory sets record season start
Beijing Sinobo Guoan FC returned to the Workers' Stadium tonight for their first home action—against Jiangsu Suning—in 2019 Chinese Super League. Our young striker Zhang Yuning was able to score another screamer in the 21st minute from outside the box. Bakambu's second goal of the season increased the lead in the 54th minute. Wang Ziming's goal in the final additional time sealed the game 3-0. Beijing FC have won four games consecutively without conceding one, marking the best-ever season start in the club history. Having scored two goals so far this season, the three goal scorers of this game are competing with one another on the score sheet.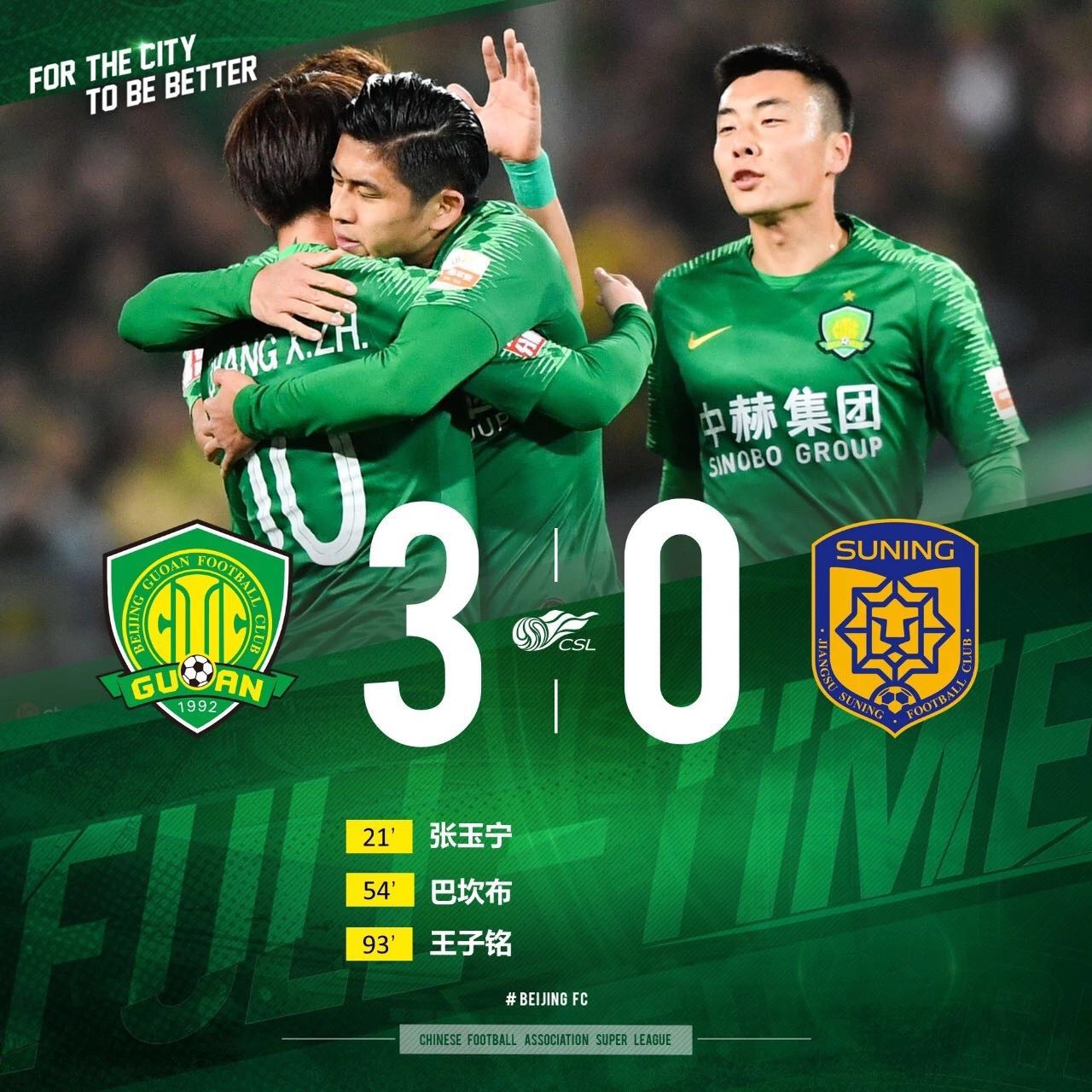 /Line-up/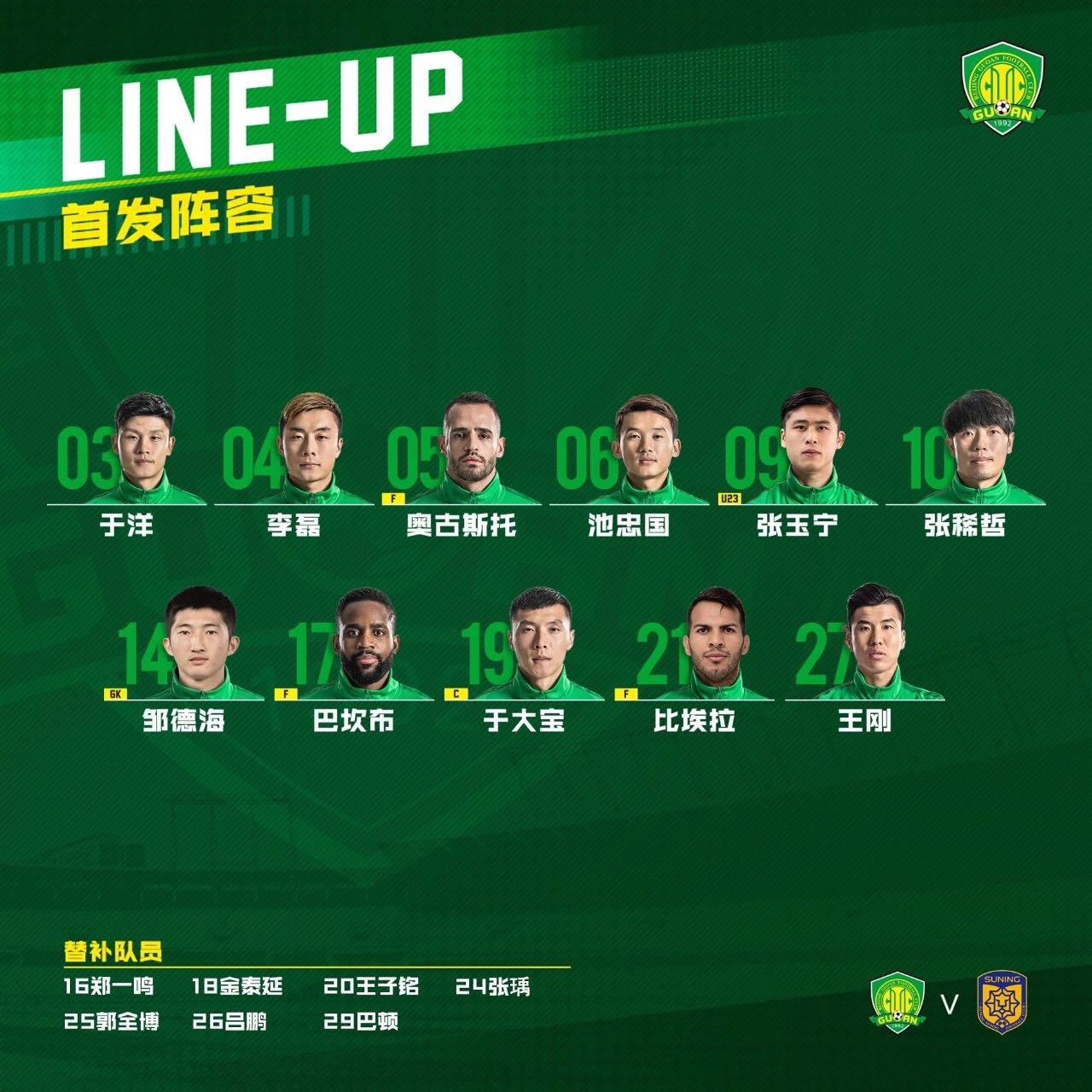 Starting line-up: 14-Zou Dehai (66' 25-Guo Quanbo*); 27-Wang Gang, 19-Yu Dabao (C), 3-Yu Yang, 4-Li Lei; 5-Renato Augusto, 6-Chi Zhongguo, 10-Zhang Xizhe, 21-Jonathan Viera; 9-Zhang Yuning* (45' 24-Zhang Yu), 17-Bakambu (87' 20-Wang Ziming*).
Unsubstituted players: 16-Zheng Yiming*, 26-Lü Peng, 18-Jin Taiyan, 29-Ba Dun.
*U23 Player
/The 12th Player/
We would like to give our best regards to the 40,000 plus supporters who came to the stadium tonight and witnessed the making of a new monumental record in the club history. We shall continue our fight and creating more glories in the future!