RESULT | Bakambu scores the club's 1300th goal in the 3-1 win over Buriram
The away game against the Thai side Buriram United was Beijing FC's 50th ACL game (excluding qualification appearances). Bakambu's opener brought Beijing FC the lead in the 2nd minute, and he found the net again in the 28th minute. Bakambu completed his hattrick in the 53rd minute and helped the Beijing FC notched the 1300th goal in the club history, making him the first Beijing FC player to score a hattrick in the tournament stage since the reformation of AFC Champions League. Buriram's Supachai Mueanta scored in the 79th minute. The game finished 1-3 as Beijing FC welcomed their first ACL victory this season.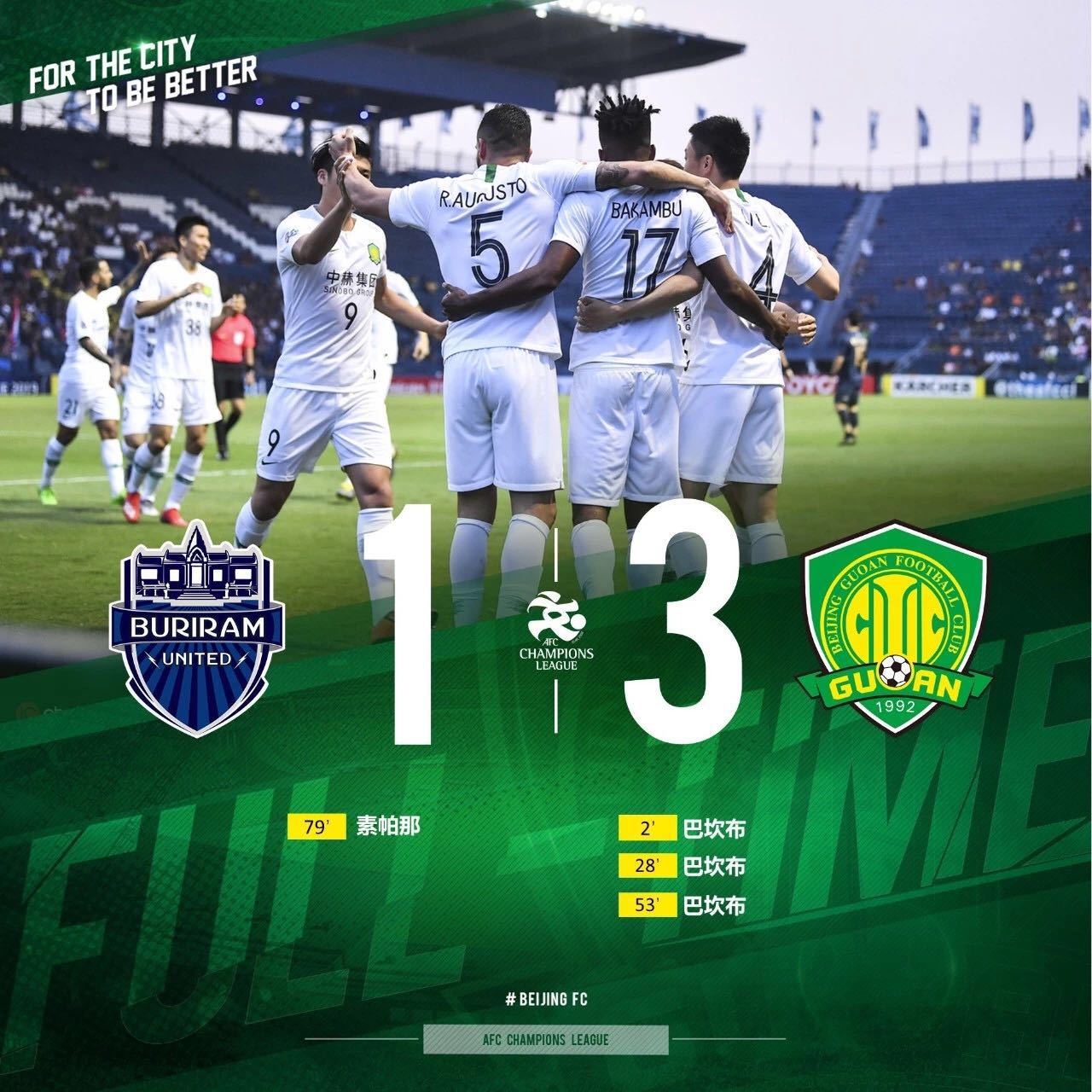 /Line-up/
Starting line-up: 14-Zou Dehai; 27-Wang Gang, 19-Yu Dabao (C), 2-Kim Min-jae, 4-Li Lei; 5-Renato Augusto, 6-Chi Zhongguo, 10-Zhang Xizhe (92' 26-Lü Peng), 21-Jonathan Viera; 17-Bakambu (88' 3-Yu Yang), 9-Zhang Yuning (65' 20-Wang Ziming).
Unsubstituted players: 24-Zhang Yu, 25-Guo Quanbo, 28-Jiang Tao, 29-Ba Dun.
/Match Stats/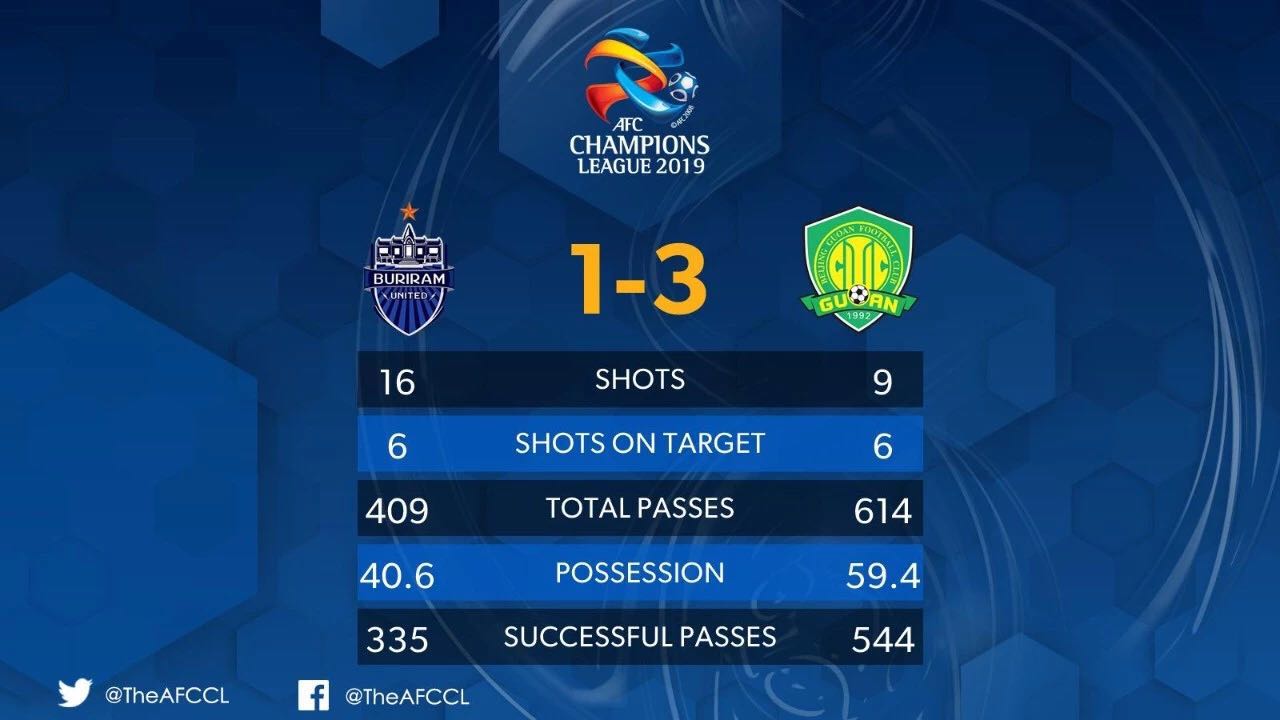 /The 12th Player/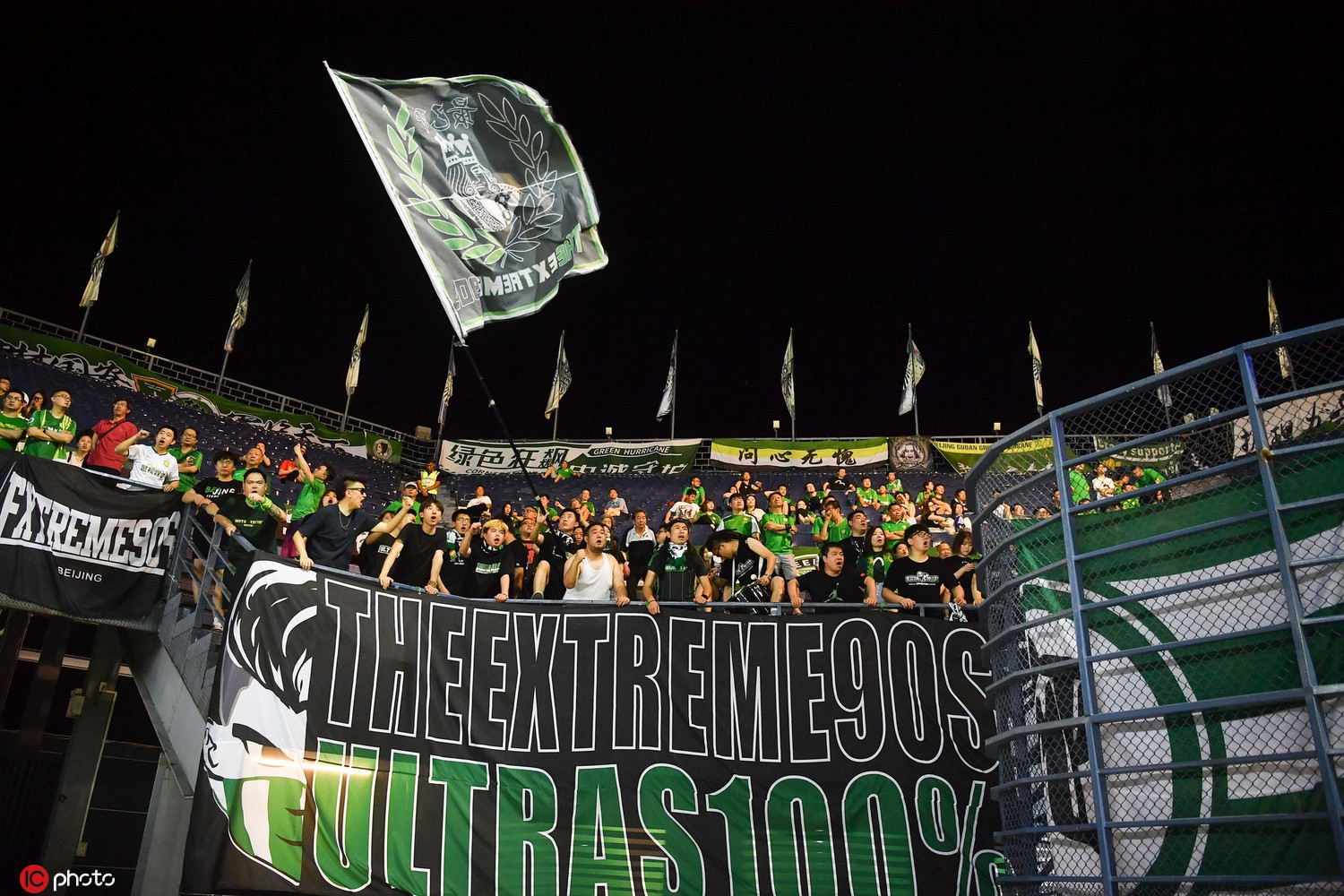 We thank the fans who came to witness the away win of the club this evening. You were able to show your enthusiasm at this formidable stadium. It was another record-making match day for the club, and there will certainly be more milestones to be celebrated in the future.