AWARD | Renato Augusto voted Player of the Month: April
The voting for Player of the Month: April was initiated on 30 April. A total of 6,128 subscribers of our WeChat account and six media representatives participated; 29% fan votes and five out of six press votes were received by Renato Augusto, who was undoubtedly the winner of this monthly award. Yu Dabao and Zhang Xizhe were placed second and third regarding their votes.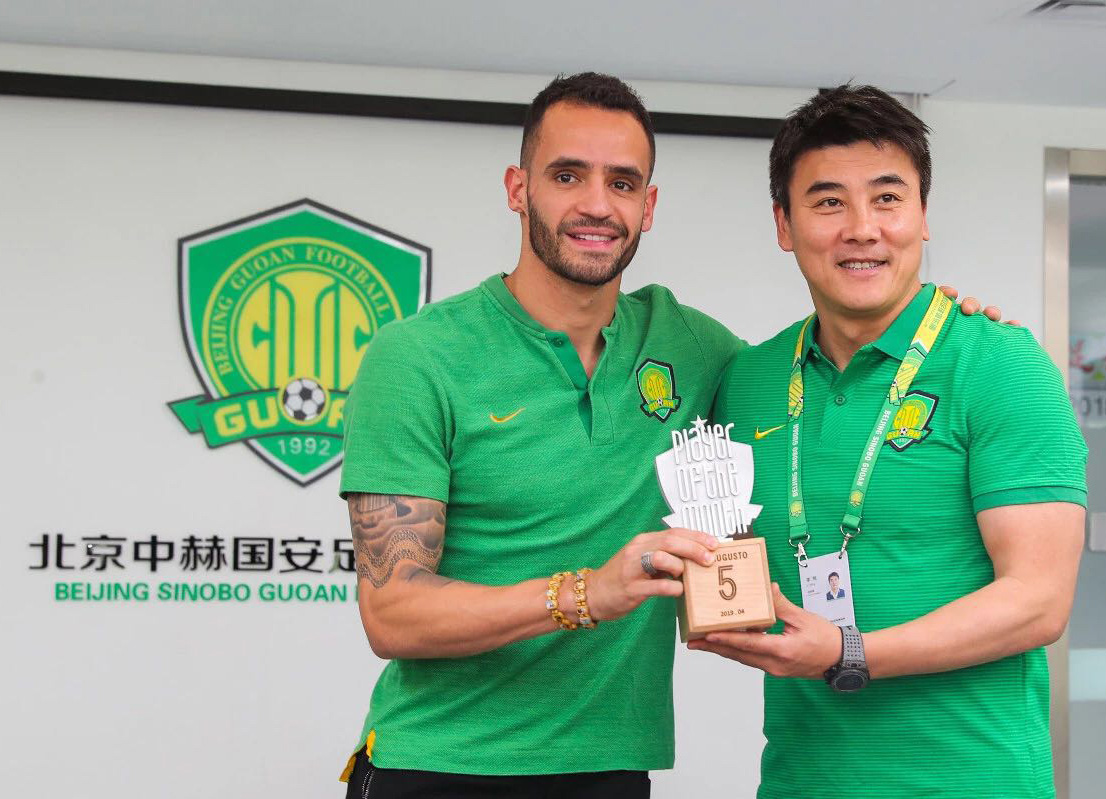 Our General Manager Li Ming presented Augusto the award this morning. 'Obrigado,' said the Brazilian midfielder pleasantly to Mr. Li Ming upon his receival of the trophy which was personalised carved his own name.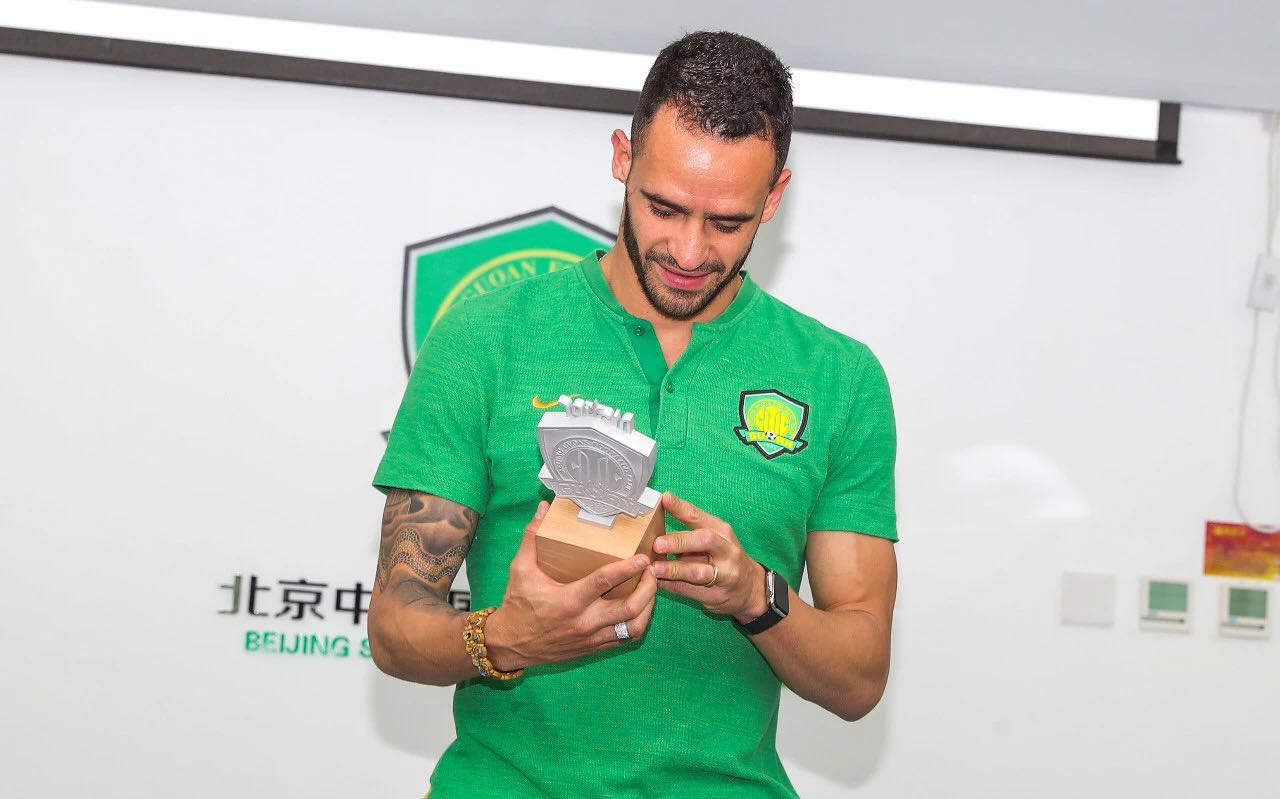 In April, Beijing FC claimed victories in all six matches, during which Augusto contributed two goals and four assists. Acknowledging the collective endeavour of the team, the vice-captain spoke highly of the performance of his teammates. 'The system of our team is very complete, and everyone is there to help me so I could therefore play at ease. It was because of the teamwork that I could have these stats.'
Fan Vote Results
1. Yu Dabao 3,137 votes,
2. Jonathan Viera 2,858 votes,
3. Zhang Yuning 1,540 votes.