RESULT | Yu Dabao scores match winner
CSL round 3 took place on 30 March 2019. Li Ke debuted for the club and became the first naturalised footballer to contest in the CSL. Our captain Yu Dabao returned to the forward position, joining Zhang Yuning as the front two. This change made by Roger Schmidt was paid off in the 61st minute, as Yu thundered the header into the net from Li Lei's left-flank cross. The match finished 1-0, ensuring the third consecutive win of Beijing Sinobo Guoan FC this season.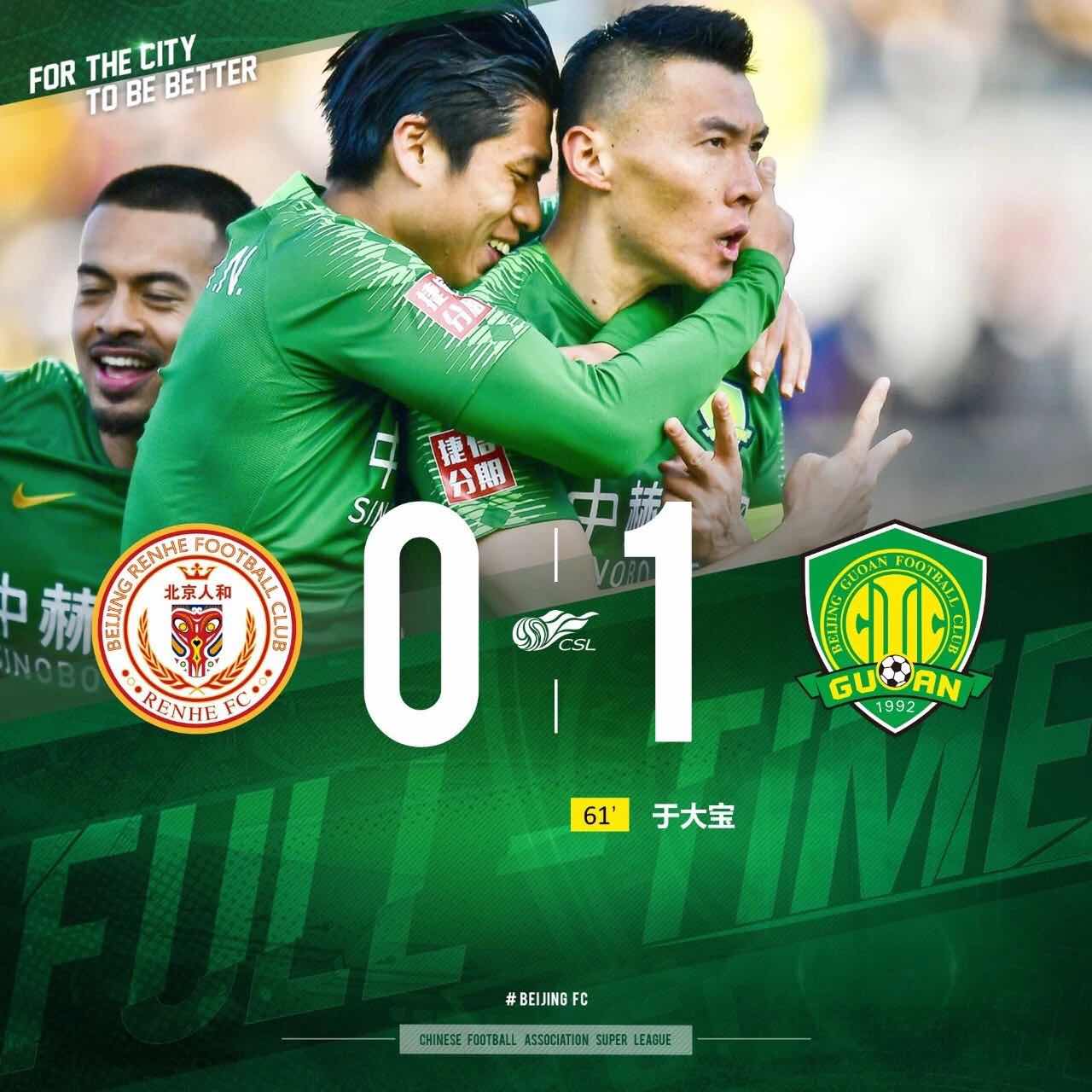 /Line-up/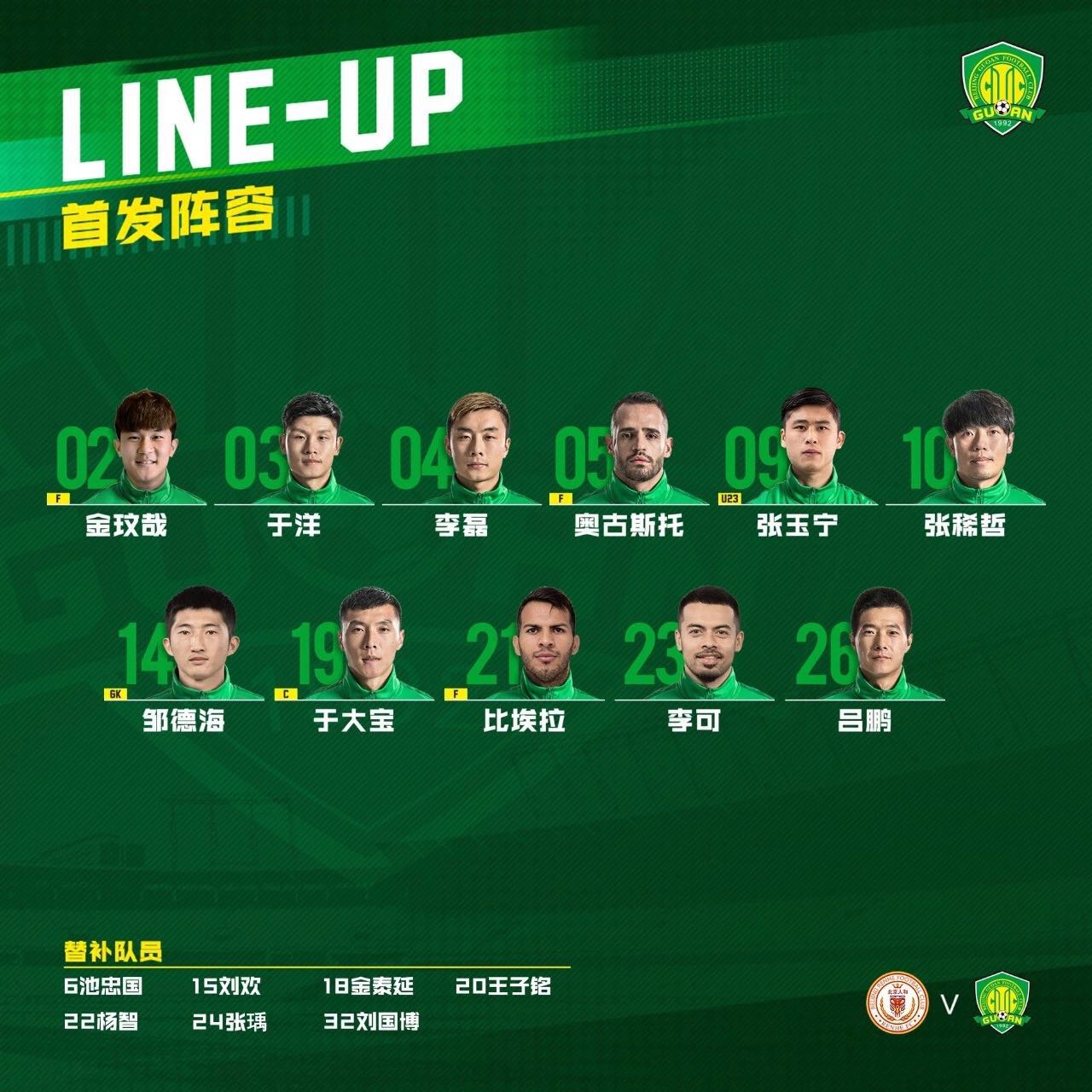 Starting line-up: 14-Zou Dehai; 28-Lü Peng (84' 20-Wang Ziming*), 2-Kim Min-jae, 3-Yu Yang, 4-Li Lei; 5-Renato Augusto, 23-Li Ke, 10-Zhang Xizhe, 21-Jonathan Viera (90' 32-Liu Guobo*); 19-Yu Dabao (C), 9-Zhang Yuning* (74' 6-Chi Zhongguo).
Unsubstituted players: 22-Yang Zhi, 15-Liu Huan, 18-Jin Taiyan, 24-Zhang Yu.
*U23 Player
/The 12th Player/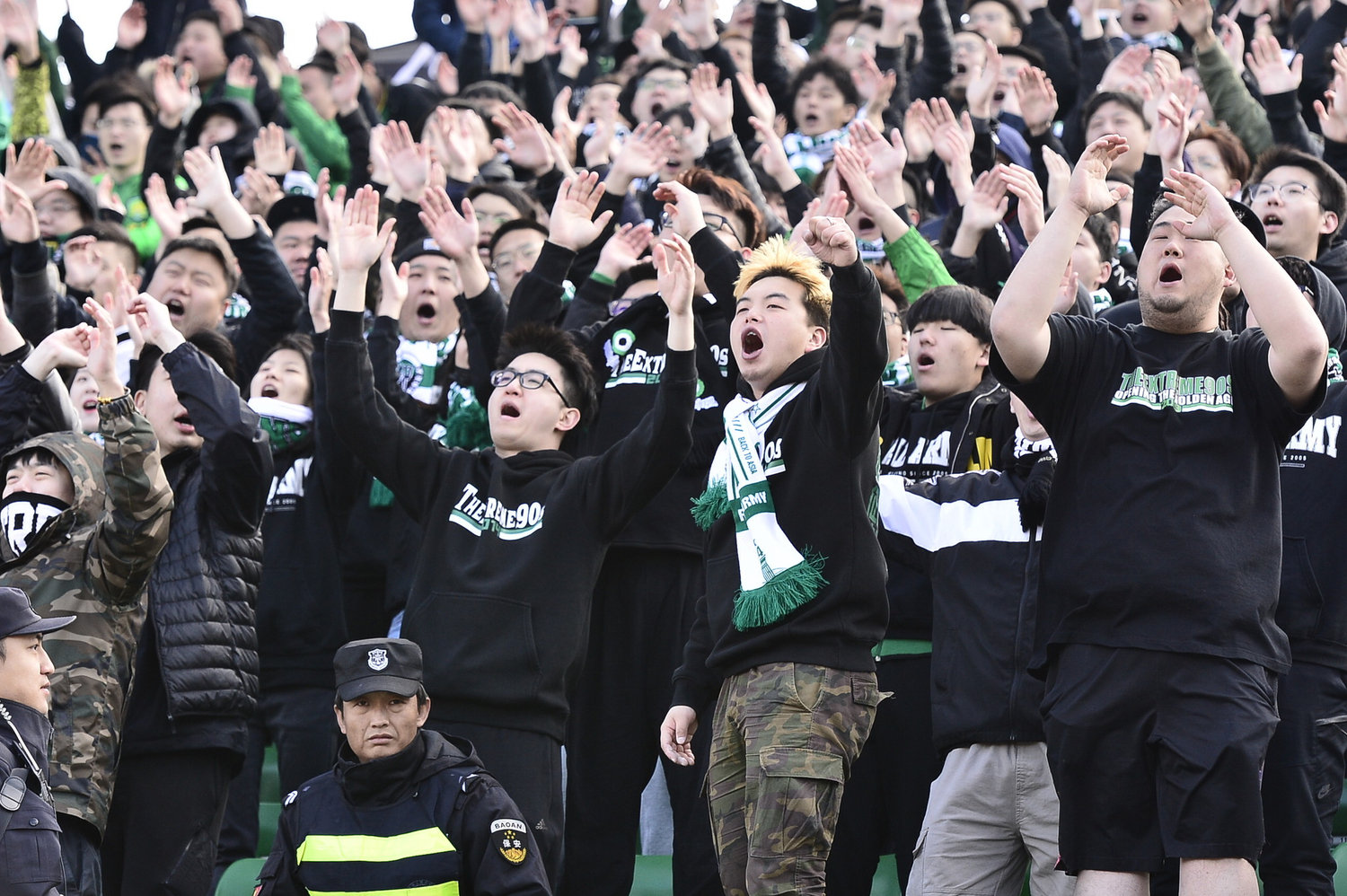 We want to thank our fans for their continuous support in the past three games, which prompted our players to fight in these away wins. On 5 April we will welcome the first home league game of the season, and we are looking forward to seeing you again at the Workers' Stadium.