RESULT | Zhang Yuning scores in the away win over Hebei CFFC
Beijing Sinobo Guoan FC played their sixth CSL game this evening away against Hebei China Fortune FC. The match also marked Renato Augusto's 100th official appearance for the club. Neither of the two sides was able to break the deadlock in the first half. In the 65th minute, our young striker Zhang Yuning was able to find the net again, scoring his third league goal of the season, which was also the only goal of the game. This victory also allowed Beijing Sinobo Guoan FC to match the 'best season start' record of Chinese top-tier football.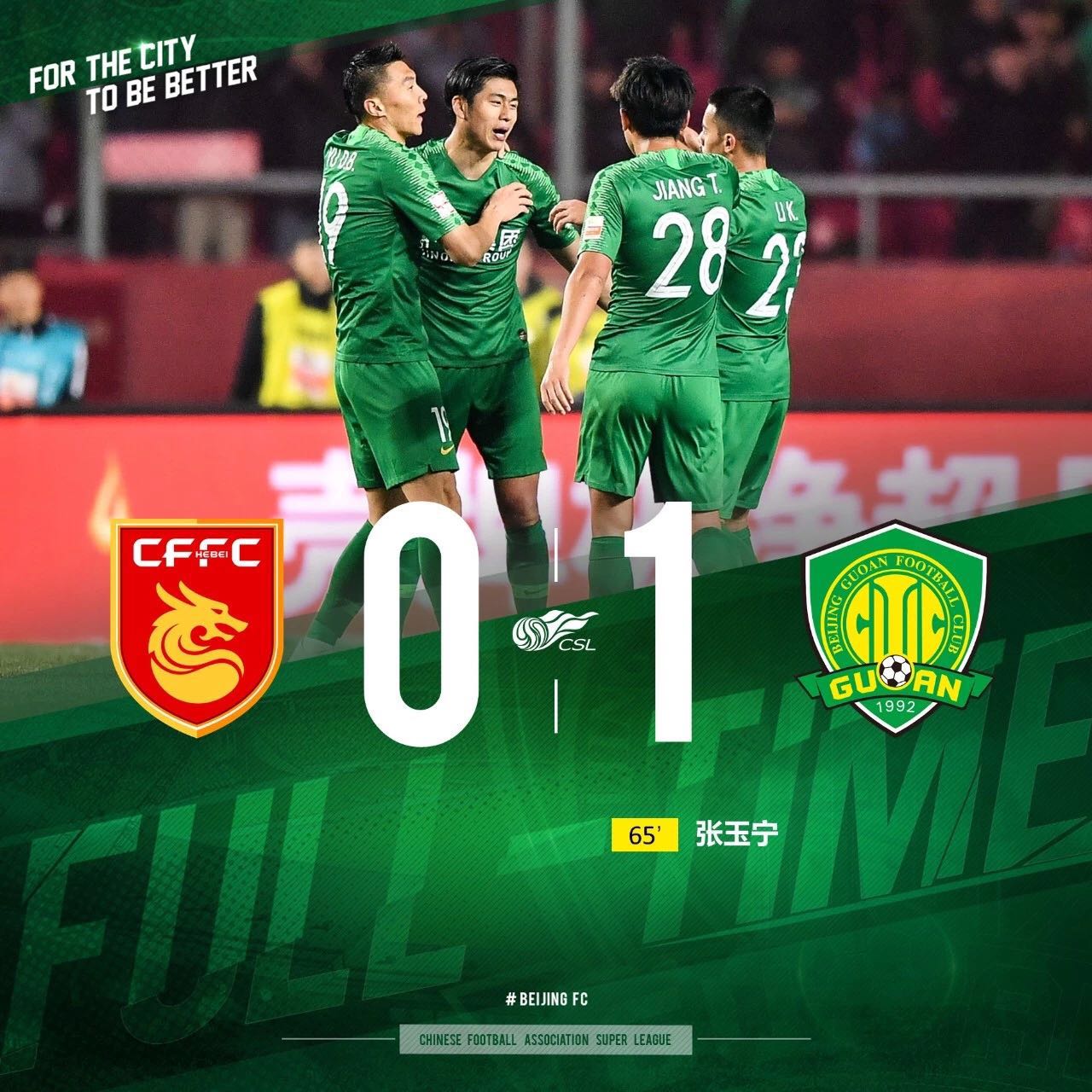 /Line-up/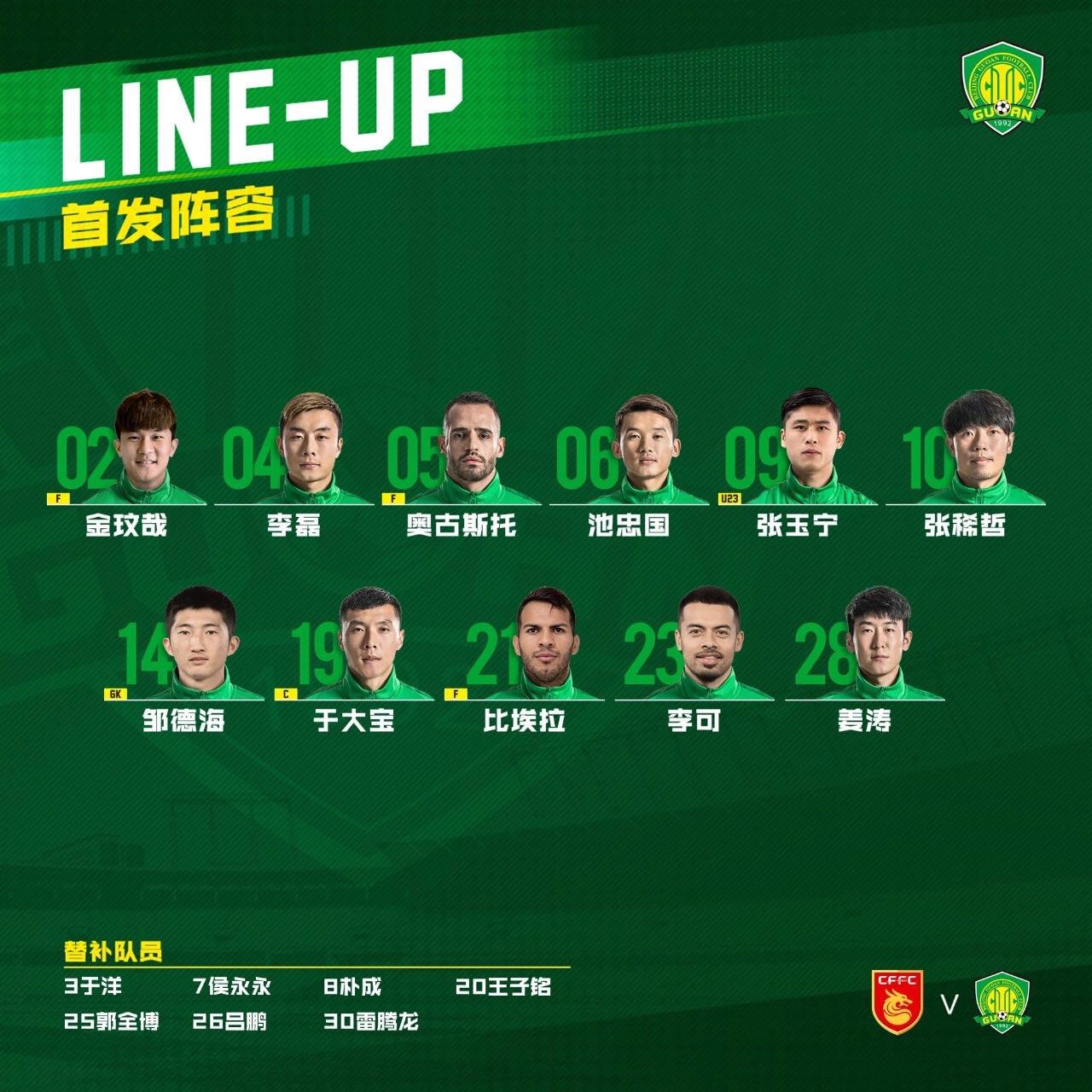 Starting line-up: 14-Zou Dehai; 28-Jiang Tao, 19-Yu Dabao (C), 2-Kim Min-jae, 4-Li Lei; 6-Chi Zhongguo, 23-Li Ke; 5-Renato Augusto, 10-Zhang Xizhe (89' 7-Hou Yongyong*), 21-Jonathan Viera (81' 8-Piao Cheng); 9-Zhang Yuning (87' 20-Wang Ziming*).
Unsubstituted players: 3-Yu Yang, 25-Guo Quanbo*, 26-Lü Peng, 30-Lei Tenglong.
*U23 Player
/The 12th Player/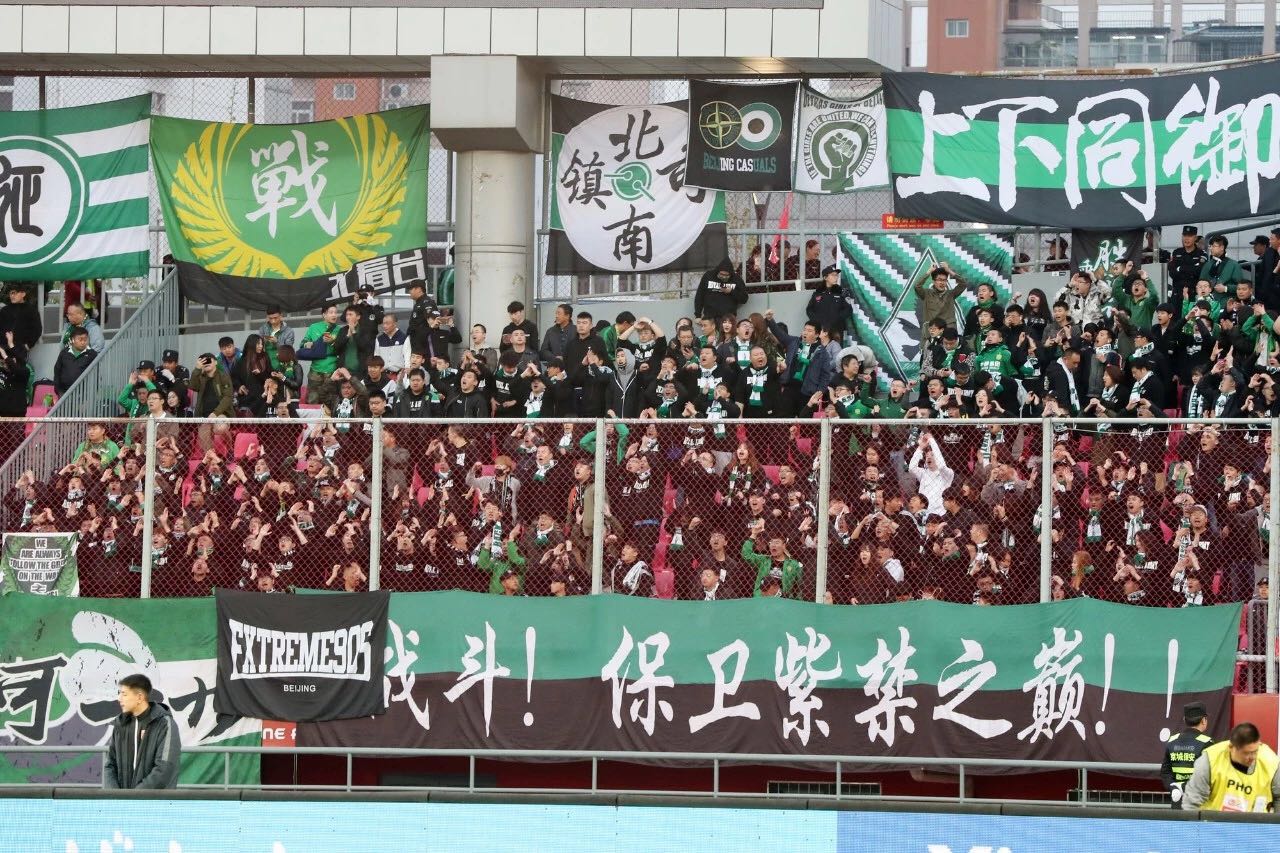 We felt grateful for the fans who travelled to Langfang and supported our players. Your cheers and chants were the driven force for the players who competed with all their might. Thank you for being there and witnessing another historical moment with the us. See you at home on 24 April.