RESULT | Augusto and Li Ke score in the 2-1 win over Henan Jianye
Beijing Sinobo Guoan FC played their fifth CSL match at home tonight against Henan Jianye. Despite the many chances created by the home side in the first half, the scoresheet remained goalless. The deadlock was broken by Renato Augusto in the 55th minute from the twelve-yard spot. Later, our vice-captain joined the second goal by assisting Li Ke to tap in his first CSL goal in the 68th minute. Li Ke's goal was also the first goal scored by a naturalised Chinese player in the CSL history. The away side scored from a penalty kick as well in the 72nd minute. The game finished 2-1 as Beijing Sinobo Guoan FC increased their consecutive win record in 2019 CSL to five games as well as refreshed their best start to a CSL season.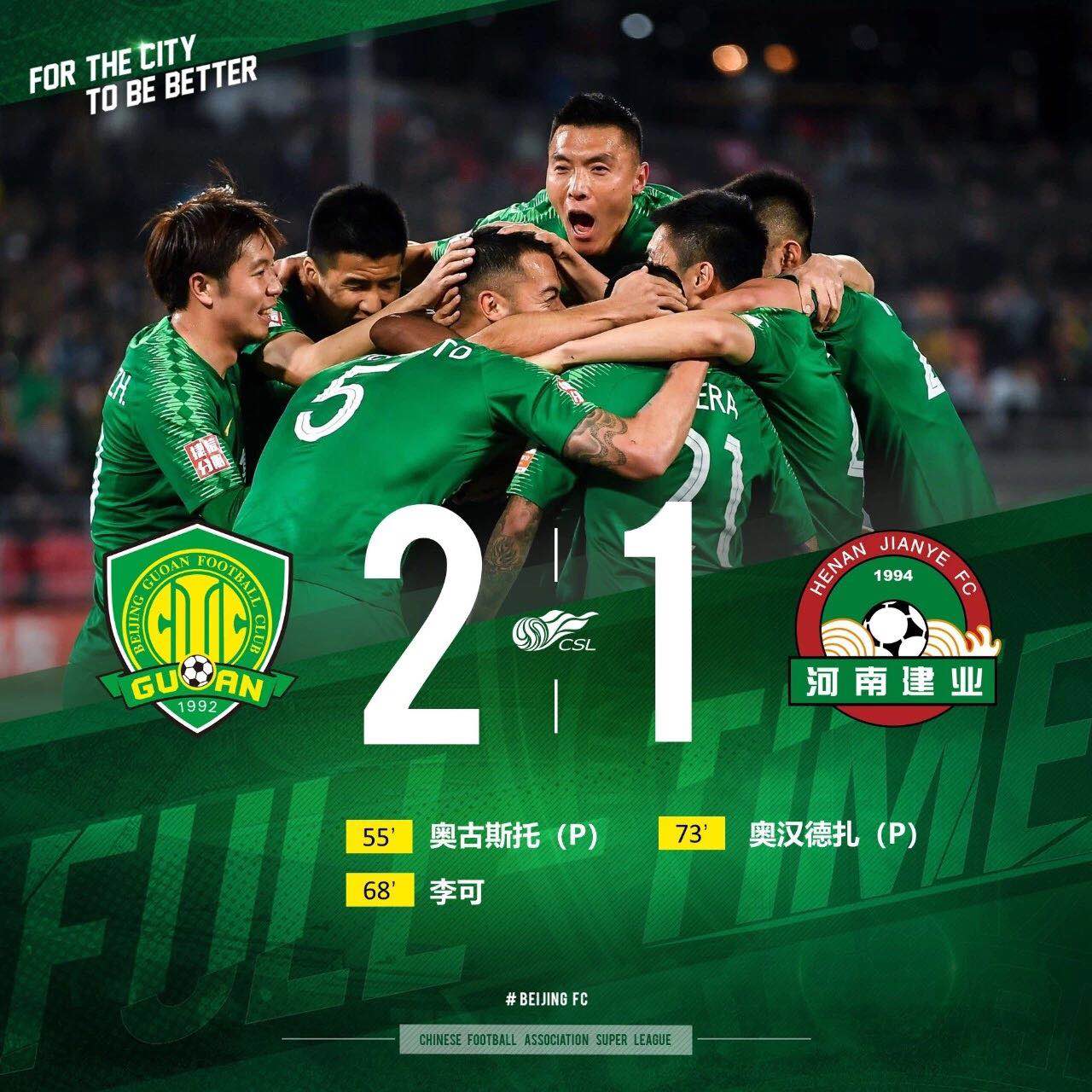 /Highlights/
51' Augusto' s header hit the arm of an opponent. The referee pointed at the twelve-yard spot after the VAR's review. Augusto buried the penalty into the net and brought Beijing Sinobo Guoan the lead.
68' The home side built up another scoring opportunity from a series of patient passes. Receiving the cross from Augusto, Li Ke found the net from inside the box, marking the first goal scored by a naturalised Chinese player in the CSL history.
/Line-Up/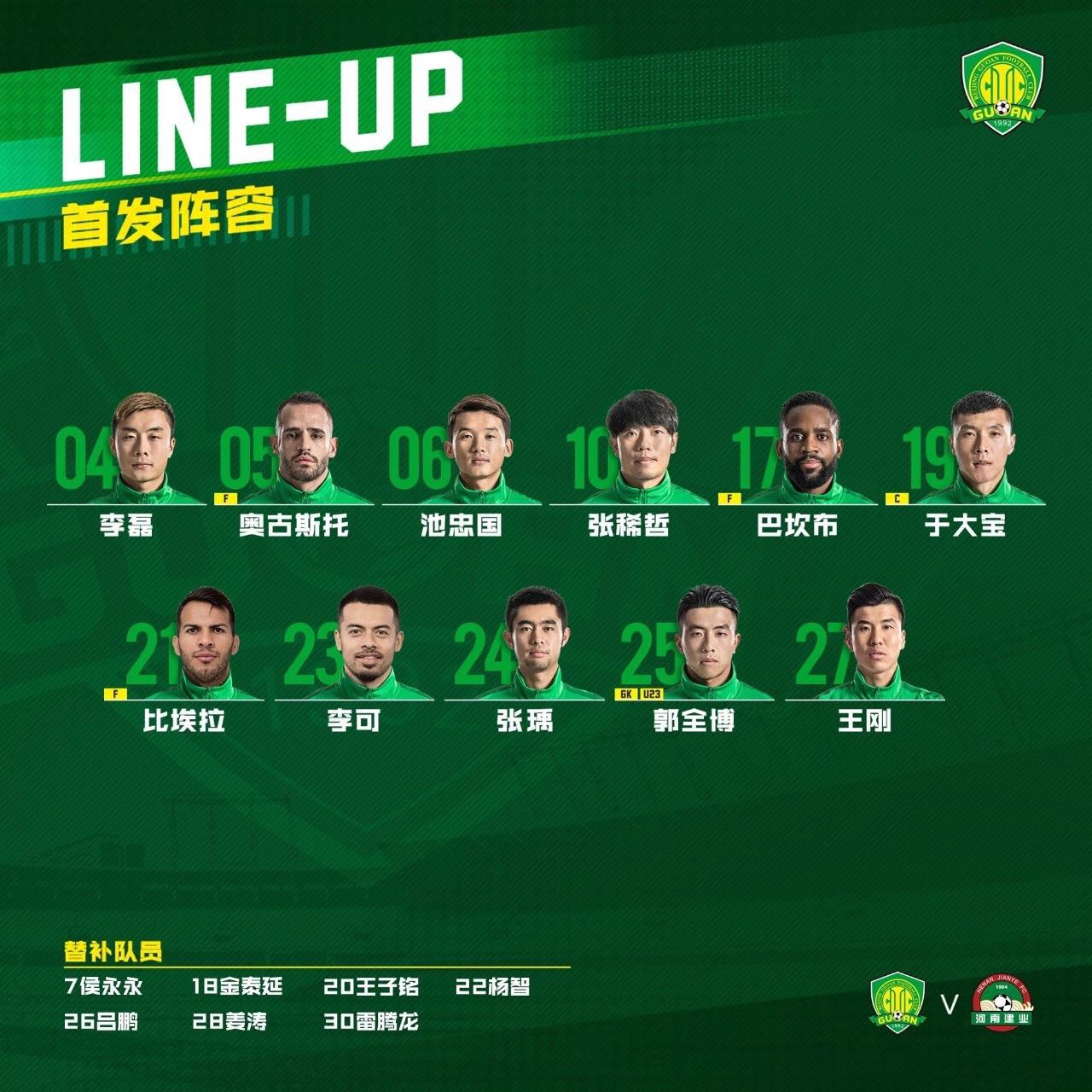 Starting line-up: 25-Guo Quanbo*; 27-Wang Gang, 19-Yu Dabao (C), 24-Zhang Yu, 4-Li Lei; 5-Renato Augusto, 6-Chi Zhongguo, 23-Li Ke; 10-Zhang Xizhe (76' 30-Lei Tenglong), 21-Jonathan Viera (89' 7-Hou Yongyong*); 17-Bakambu (87' 20-Wang Ziming*).
Unsubstituted players: 22-Yang Zhi, 26-Lü Peng, 18-Jin Taiyan, 28-Jiang Tao.
*U23 Player
/The 12th Player/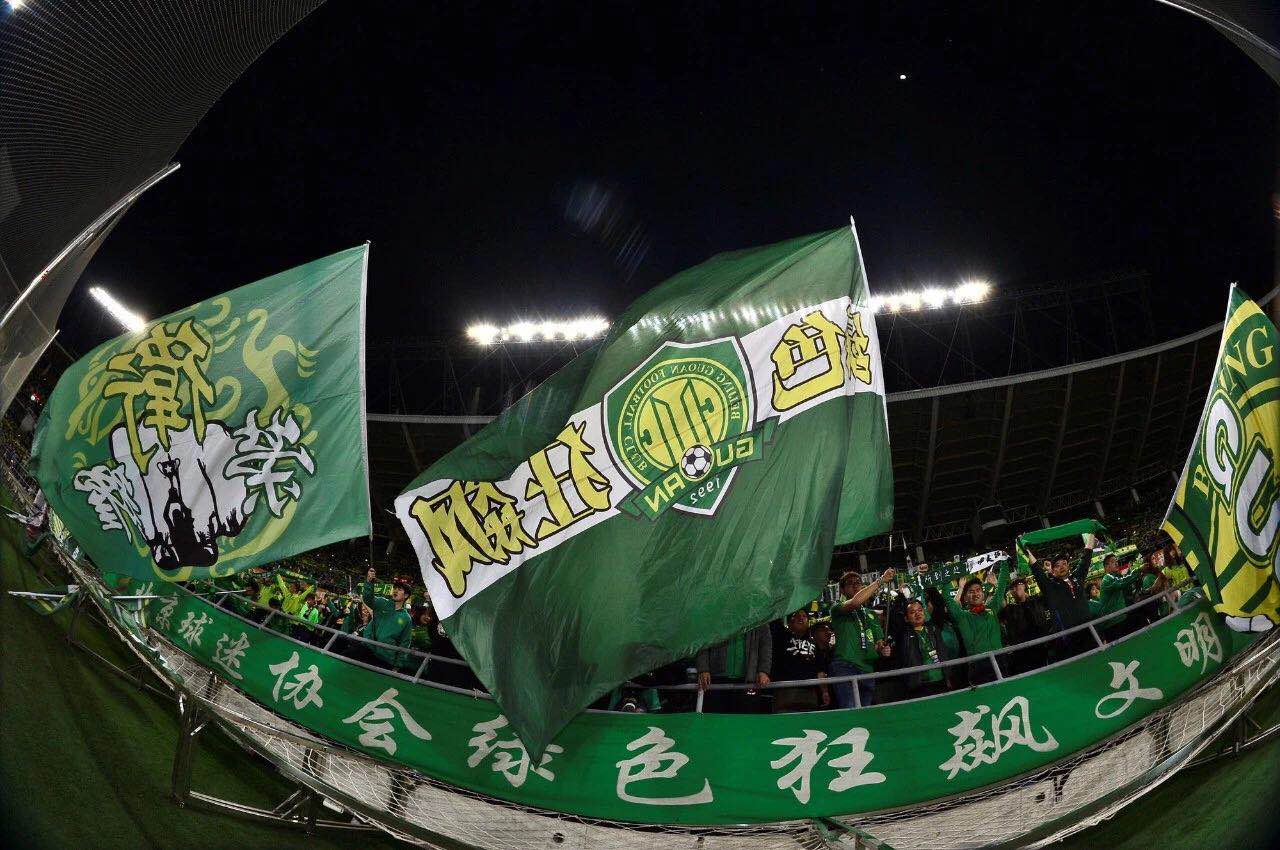 We felt grateful for the support shown by the fans at the stadium today and we were happy to witness the team reach a new milestone with you all. See you in Langfang on 20 April.