Beijing Sinobo Guoan were able to collect their seventh consecutive league victory this season after beating Dalian Yifang at home tonight. Jonathan Viera brought the lead after merely two minutes. Zhang Xizhe then increased the lead through a penalty in the 20th minute. Wang Ziming's header back to the danger area helped Viera tip in his double in the 43rd minute. Receiving another through pass from Renato Augusto, the Spaniard completed his hattrick in the 66th minute, which entitled him to collect the match ball. An own-goal was given to the away side in the 78th minute. The final score was 4-1.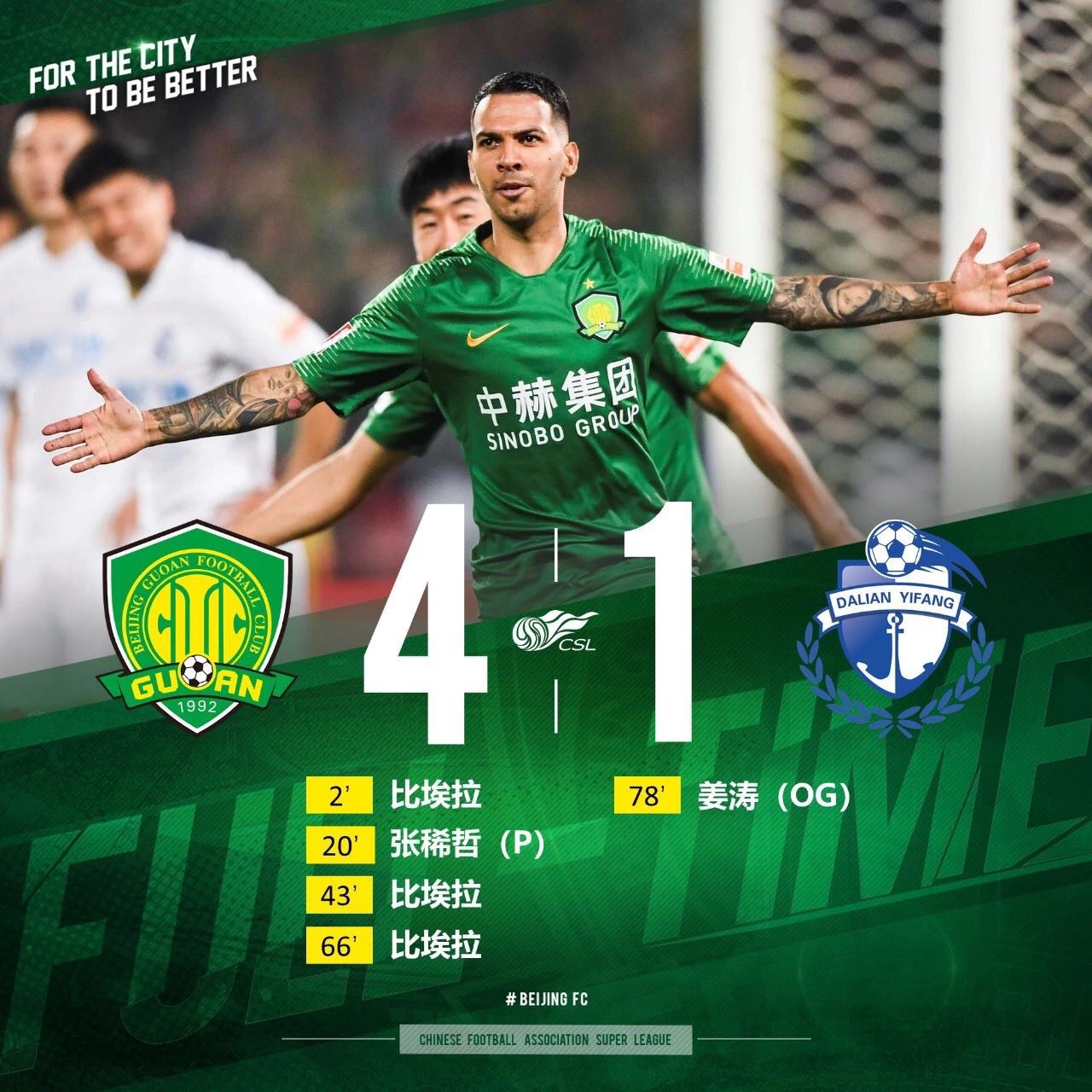 /Highlights/
2' Beijing Sinobo Guoan took an early lead from a quick attack. Our no. 21 dribbled through the defensive line of the opponent and passed to Augusto. The Brazilian sent the ball right into the box to Wang Ziming, whose cross found Jiang Tao on the far side of the goal. The goalkeeper could not handle Jiang Tao's tight-angle strike properly, and Jonathan Viera was able to capitalise on this mistake with a follow-up shot. 1-0, the home side led.
18' Augusto lobbed the ball to Jiang Tao, and the no. 28 full-back won the home side a penalty. Zhang Xizhe scored from the 12-yard spot; the goal also allowed him to score for Beijing Sinobo Guoan in every season since 2010. 2-0.
43' Li Lei crossed the ball to the far post and Wang Ziming headed the ball back into the centre of the box. Viera could easily score from the wide open goal. 3-0.
66' Viera received the through pass from Augusto and completed his hattrick. 4-0.
/Line-up/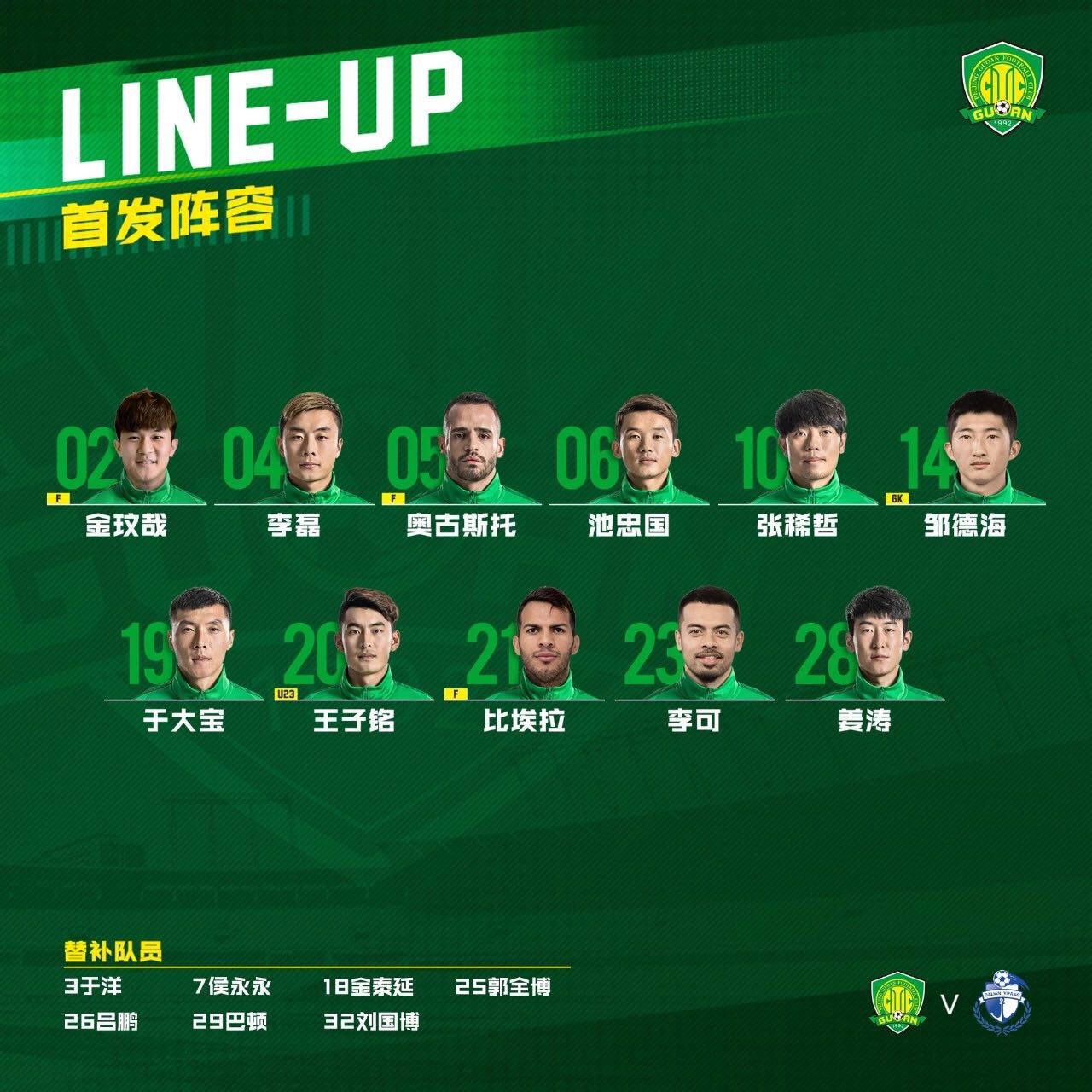 Starting line-up: 14-Zou Dehai; 28-Jiang Tao, 2-Kim Minjae, 19-Yu Dabao, 4-Li Lei; 23-Li Ke (90' 26-Lü Peng), 21-Jonathan Viera (88' 32-Liu Guobo*), 6-Chi Zhongguo; 20-Wang Ziming* (82' 7-Hou Yongyong*), 10-Zhang Xizhe.
Unsubstituted players: 3-Yu Yang, 18-Jin Taiyan, 25-Guo Quanbo*, 29-Ba Dun.
*U23 Player
/The 12th Player/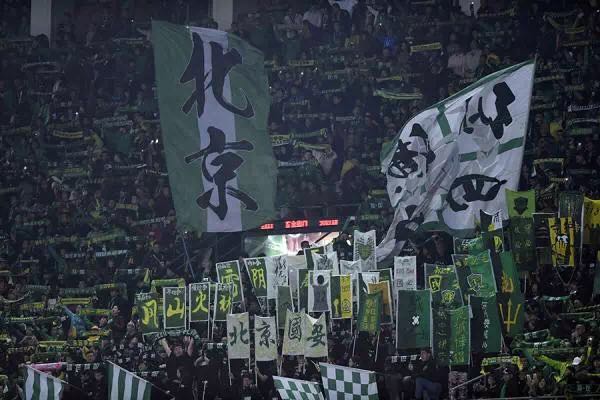 We would like to thank our fans for coming to the Workers' Stadium at this record-breaking night. See you next game in Heilongjiang!