RESULT | Viera scores away winner against Guangzhou Evergrande Taobao
Beijing Sinobo Guoan confronted Guangzhou Evergrande Taobao away in the eighth round of 2019 CSL this evening. Our vice-captain Renato Augusto was assisted by Jonathan Viera in the 64th minute and buried the only goal of the game into the home side's net. The game finished 1-0 as Beijing Sinobo Guoan welcomed their eighth consecutive league victory of the season.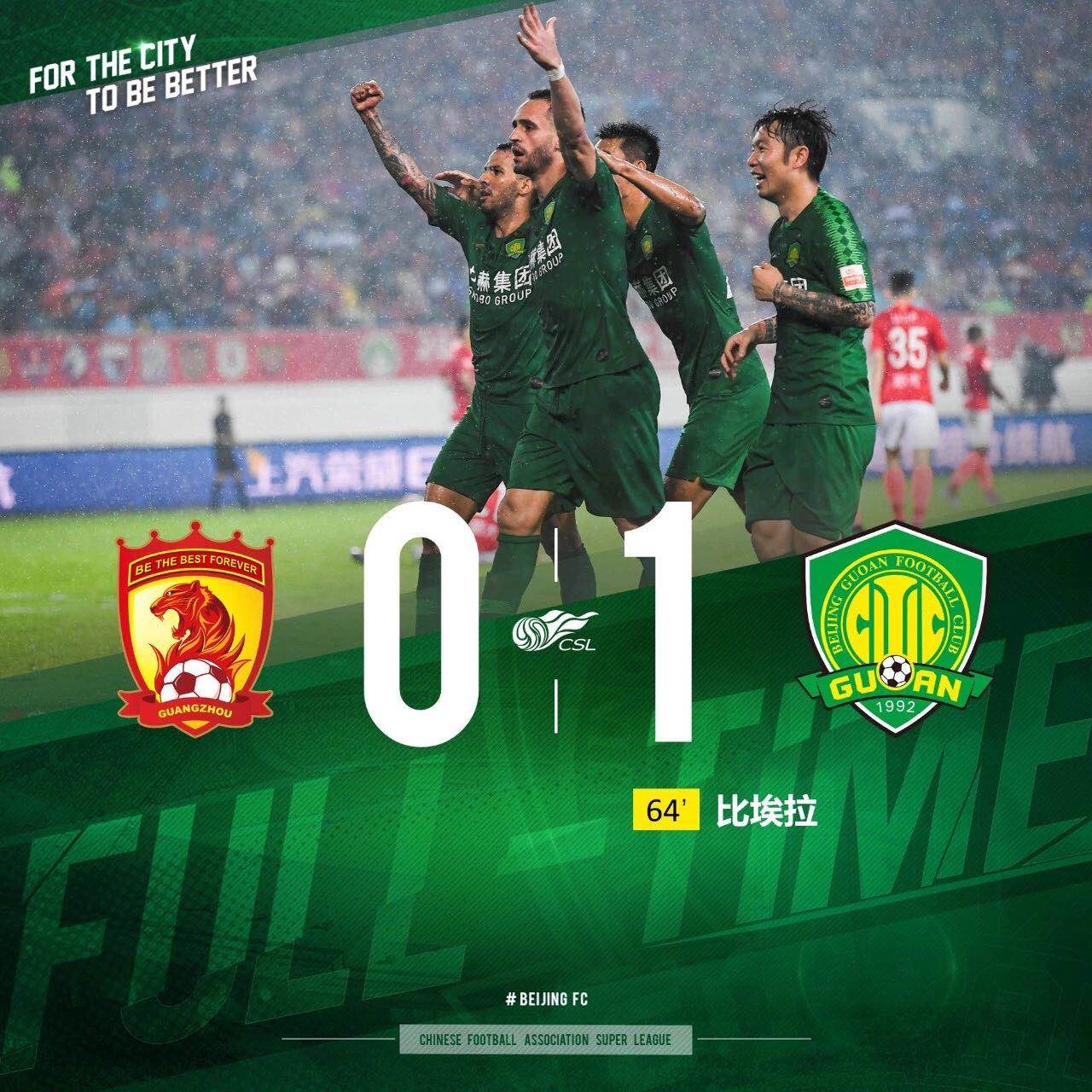 /Highlights/
17' Augusto got a one-on-one opportunity against Evergrande's goalkeeper; however the chip shot from the Brazilian was just tipped out by the opponent. A corner was resulted from this action and Augusto's ball-in found Kim Min-jae nearby the near post. The Korean centre-back headed the ball to the far post where Jonathan Viera was able to put the ball into the net; however, the linesman's flag was up and the goal was cancelled consequently after the confirmation from the VAR.
64' Viera and Augusto were able to penetrate the defensive line after a series of one-touch football and the Spaniard broke the deadlock with his fifth league goal of the season.
/Line-up/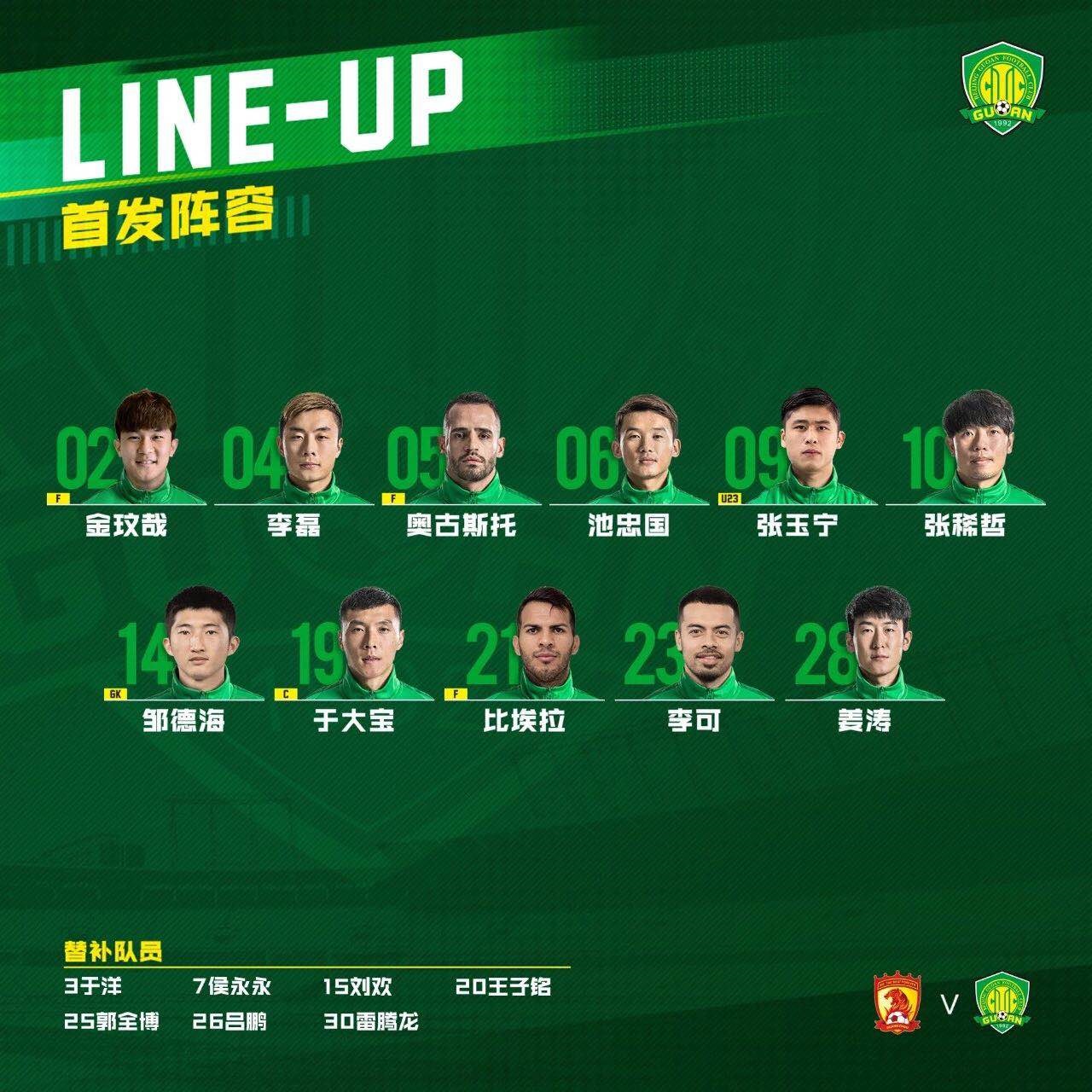 Starting line-up: 14-Zou Dehai; 28-Jiang Tao (26' 20-Wang Ziming*) (82' 7-Hou Yongyong*), 2-Kim Minjae, 19-Yu Dabao, 4-Li Lei; 21-Jonathan Viera, 23-Li Ke, 6-Chi Zhongguo; 9-Zhang Yuning* (45' 26-Lü Peng), 10-Zhang Xizhe.
Unsubstituted players: 3-Yu Yang, 15-Liu Huan, 25-Guo Quanbo*, 30-Lei Tenglong.
*U23 Player
/The 12th Player/
We felt grateful for the support given by our fans in Guangzhou tonight. Your spirits and passion were able to motivate our lads in this rainy day and we could once again take down another victory. We are looking forward to seeing you again on 7 May in the ACL game against Jeonbuk Hyundai at the Workers' Stadium.