Beijing FC played their thirteenth league game this season on Friday afternoon as they confronted Shanghai Greenland Shenhua at home. Piao Cheng brought the home side an early lead after 14 minutes. Renato Augusto's screamer strike heated up the fans again after 41 minutes and Beijing FC led with two goals. In the second half, Wang Ziming's one-on-one chip over the goalkeeper could have found the net but was denied by the upright. Shanghai Shenhua's Wu Yizhen scored for the visiting team towards the end of the match. The game finished 2-1 and Beijing FC could continue their position on the league table after the home win.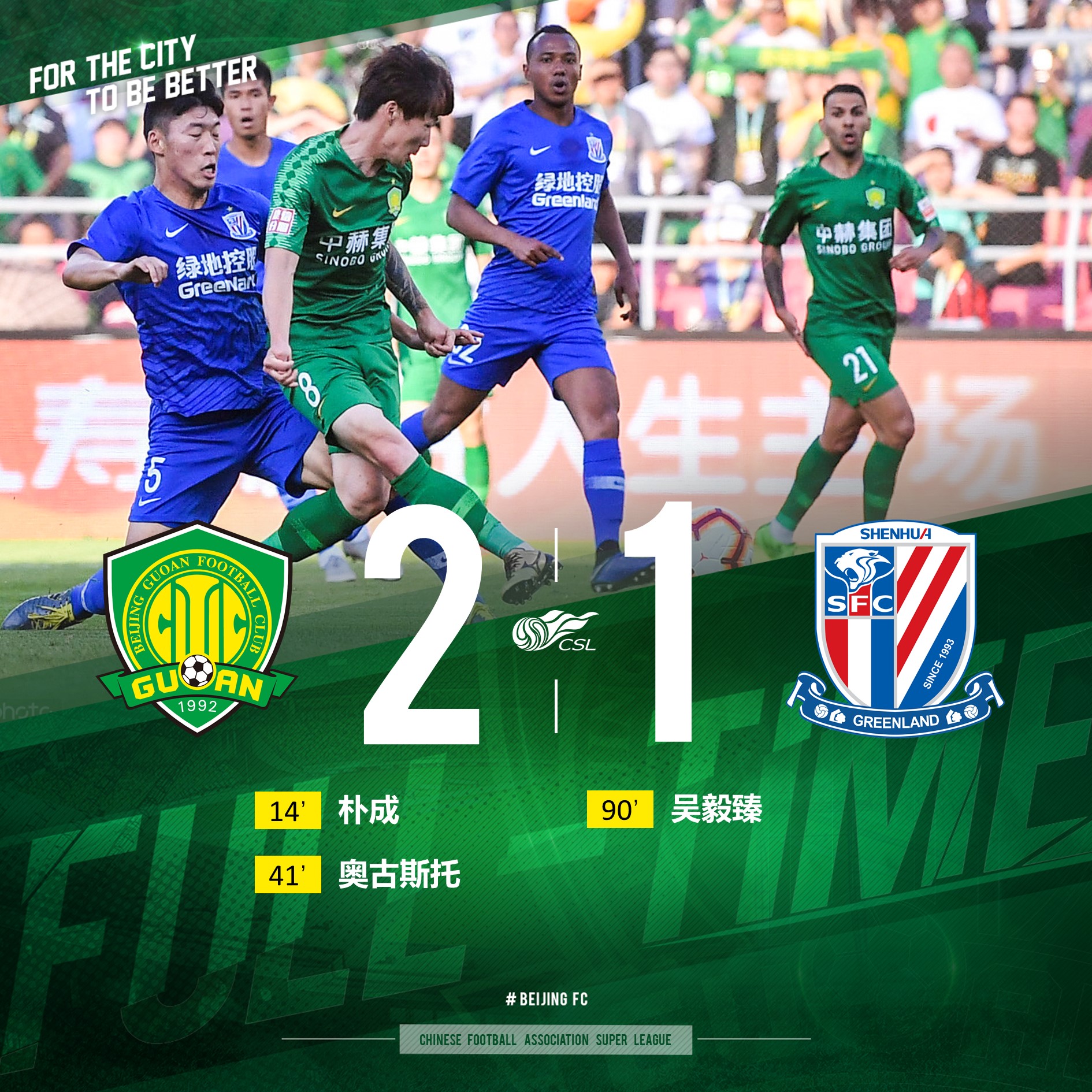 /Highlights/
15' Viera's through pass caused trouble for the defending side in the penalty area, and Eddy Francis's clearance mistakenly found Piao Cheng. Beijing FC's number 8 could easily tap in the goal and celebrate his return after his absence due to injury. 1-0!
41' Renato Augusto came up on the left flank and capitalised on his footwork as he dribbled through several opponents and found the top right corner with a curler. 2-0!
/Line-up/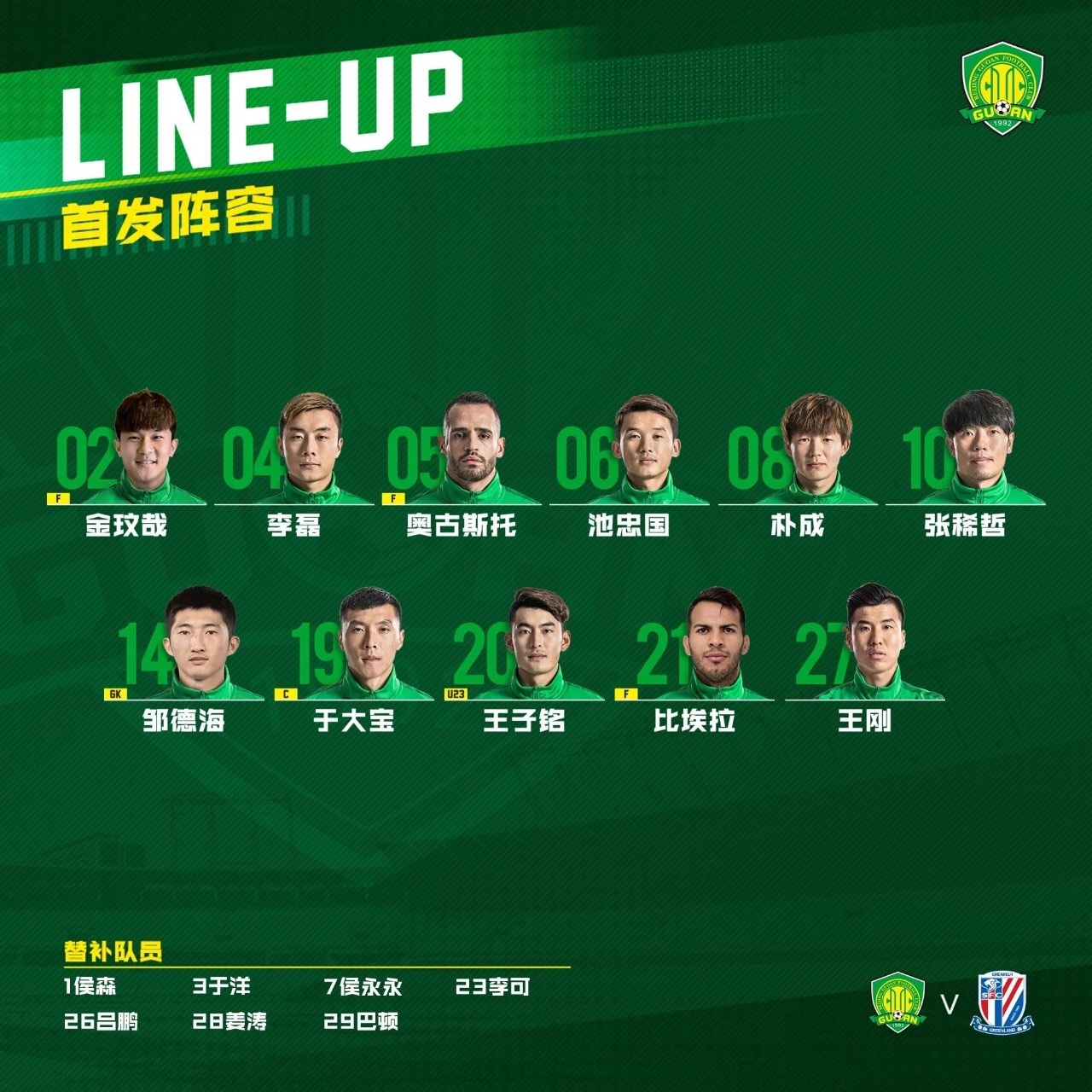 Starting line-up: 14-Zou Dehai; 27-Wang Gang, 2-Kim Min-jae (73' 3-Yu Yang), 19-Yu Dabao, 4-Li Lei; 21-Jonathan Viera, 6-Chi Zhongguo, 5-Renato Augusto, 8-Piao Cheng; 10-Zhang Xizhe (64' 23-Li Ke), 20-Wang Ziming* (81' 7-Hou Yongyong*).

Unsubstituted players: 1-Hou Sen, 26-Lü Peng, 28-Jiang Tao, 29-Ba Dun.
*U23 Players
/Pre-match Tribute/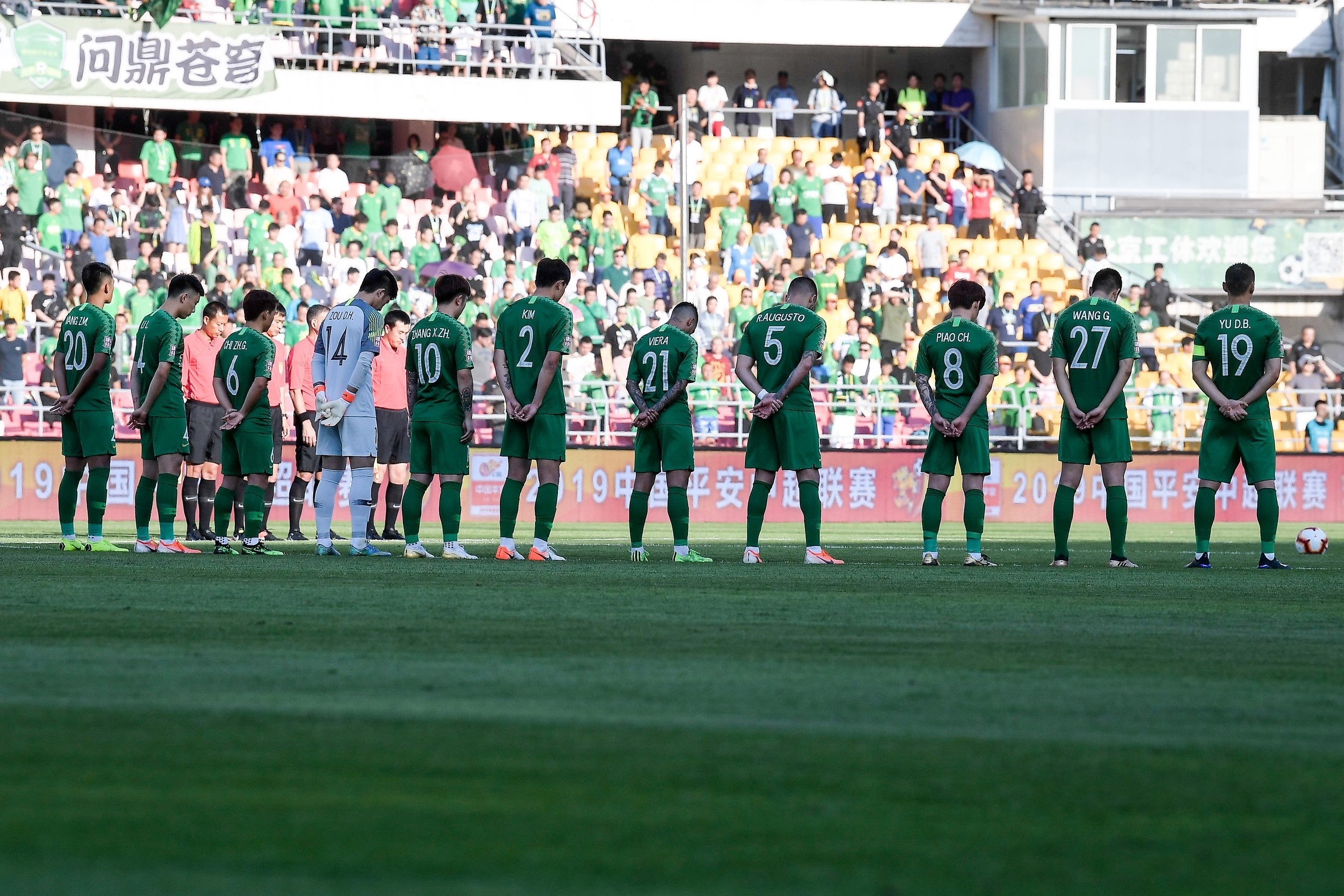 Beijing FC held a minute's silence for Mr. Wang Jun, former chairman and CCP committee secretary of CITIC Group as well as the first ever chairman of Beijing Guoan FC, who just passed away four days ago. Mr. Wang's contribution and significance to the club should never be forgotten and he would remain forever in our hearts.

/The 12th Player/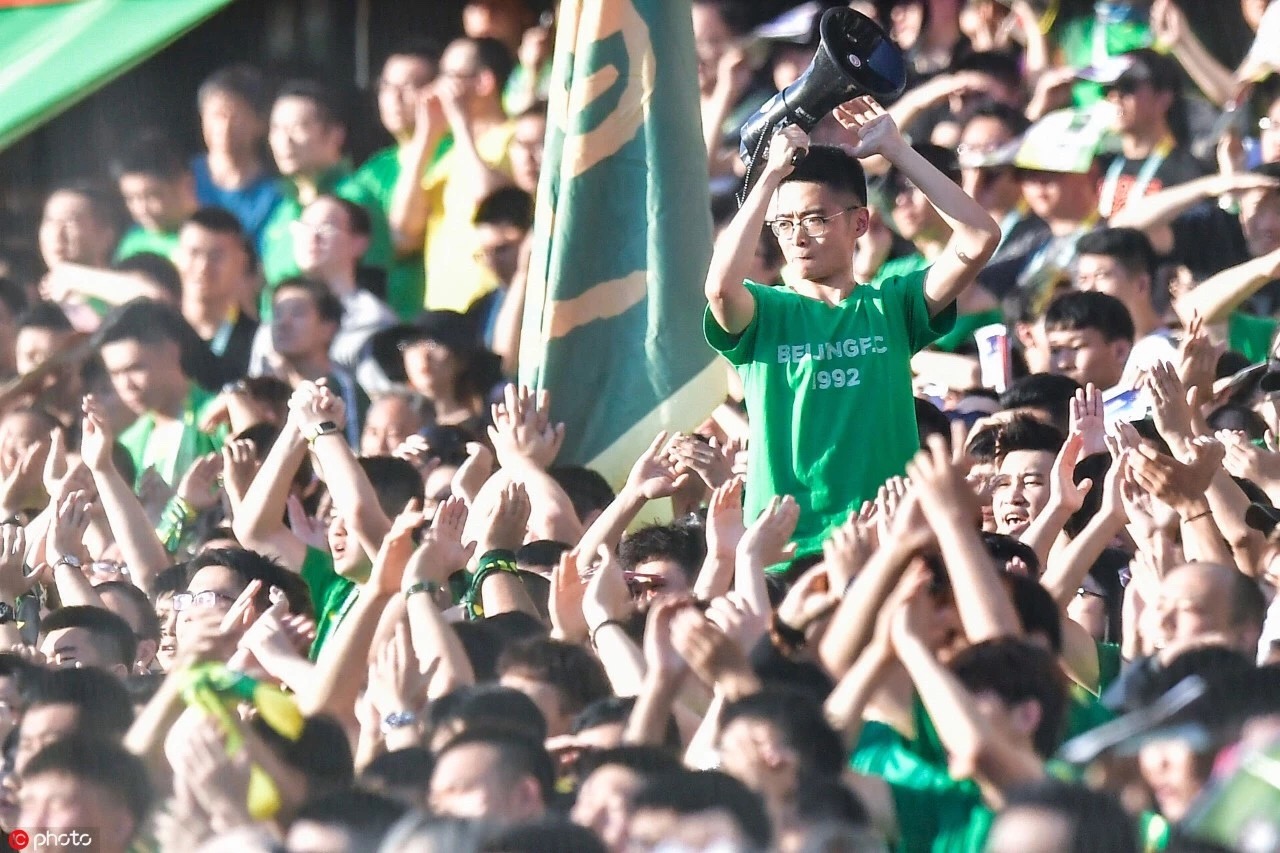 Finally, we would like to thank our fans for their consistent support despite the heat today. Let's meet again on 22 June as we play against Guangzhou R&F at home!