RESULT | Super Cup: Beijing FC 0-2 Shanghai SIPG
2019 Chinese FA Super Cup ended in Suzhou Olympic Centre with the victory of, Shanghai SIPG, the defending champions of Chinese Super League. Beijing FC's new signing Hou Yongyong was substituted on in the 72th minute, making him the first naturalised player in Chinese professional football.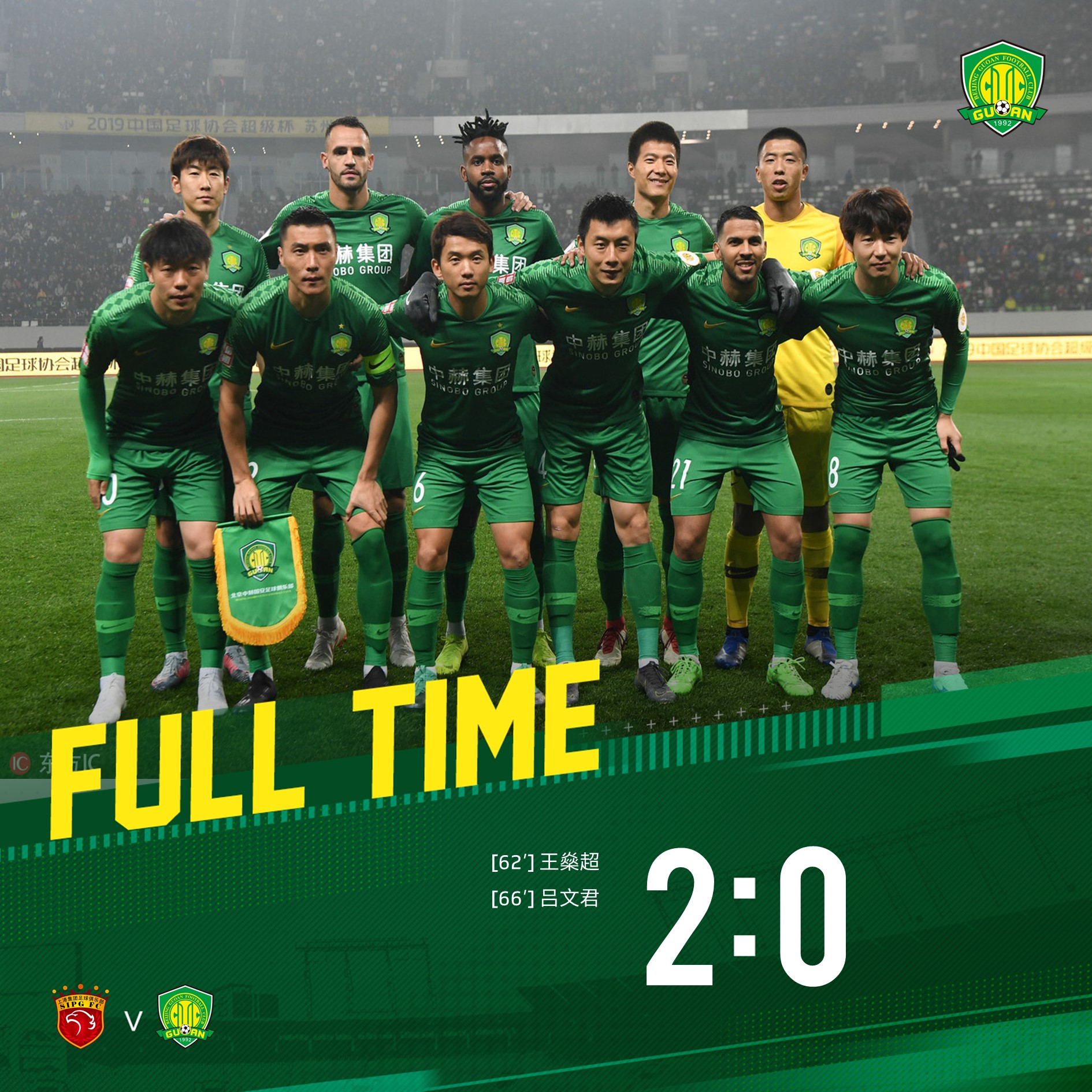 /Line-up/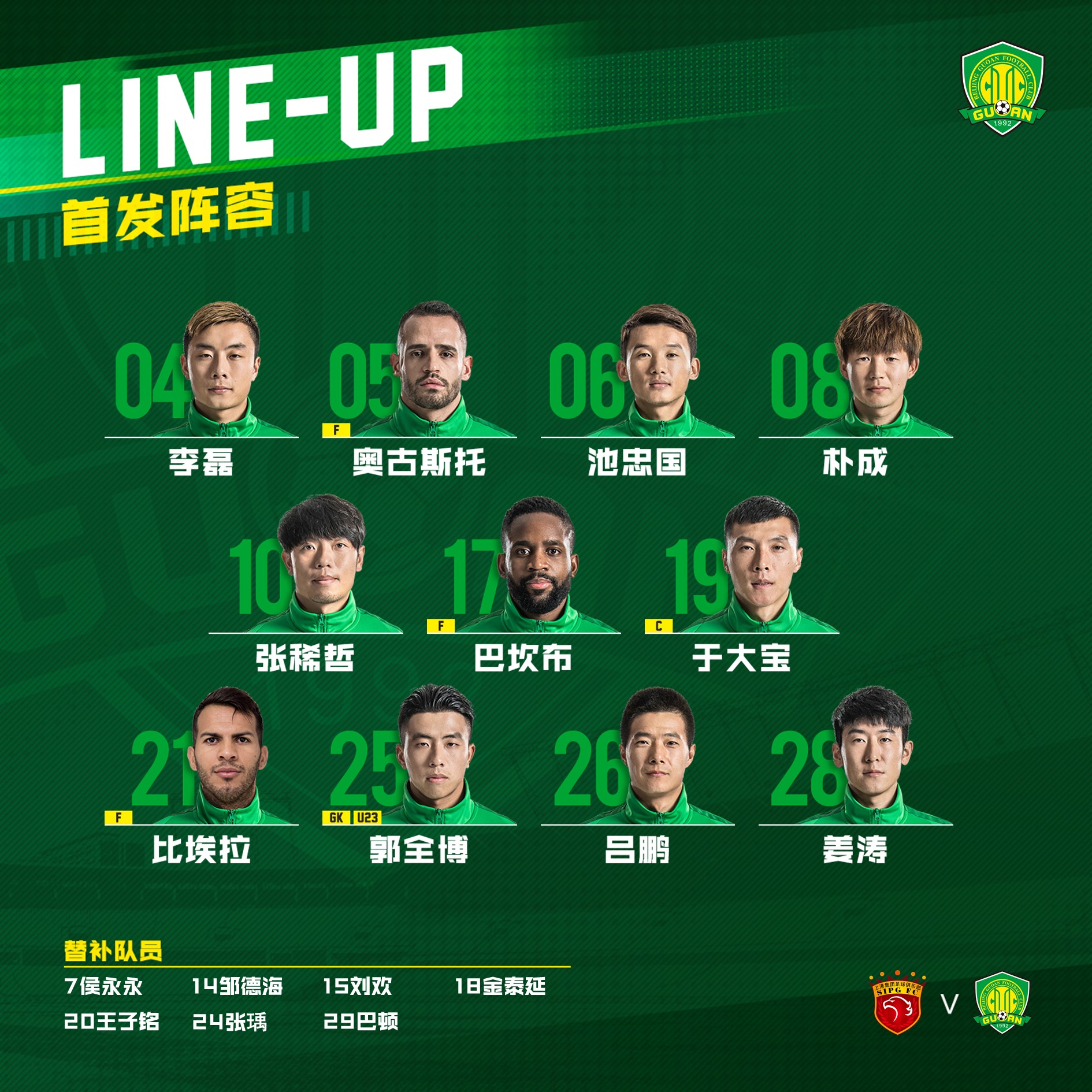 Starting line-up: 25-Guo Quanbo*; 4-Li Lei, 19-Yu Dabao (C), 26-Lü Peng, 28-Jiang Tao; 5-Renato Augusto, 6-Chi Zhongguo (72' 7-Hou Yongyong*), 8-Piao Cheng; 10-Zhang Xizhe (87' 20-Wang Ziming*), 23-Jonathan Viera; 17-Bakambu.
Unsubstituted players: 14-Zou Dehai, 15-Liu Huan, 24-Zhang Yu, 29-Ba Dun.
*U23 Player
/The 12th Player/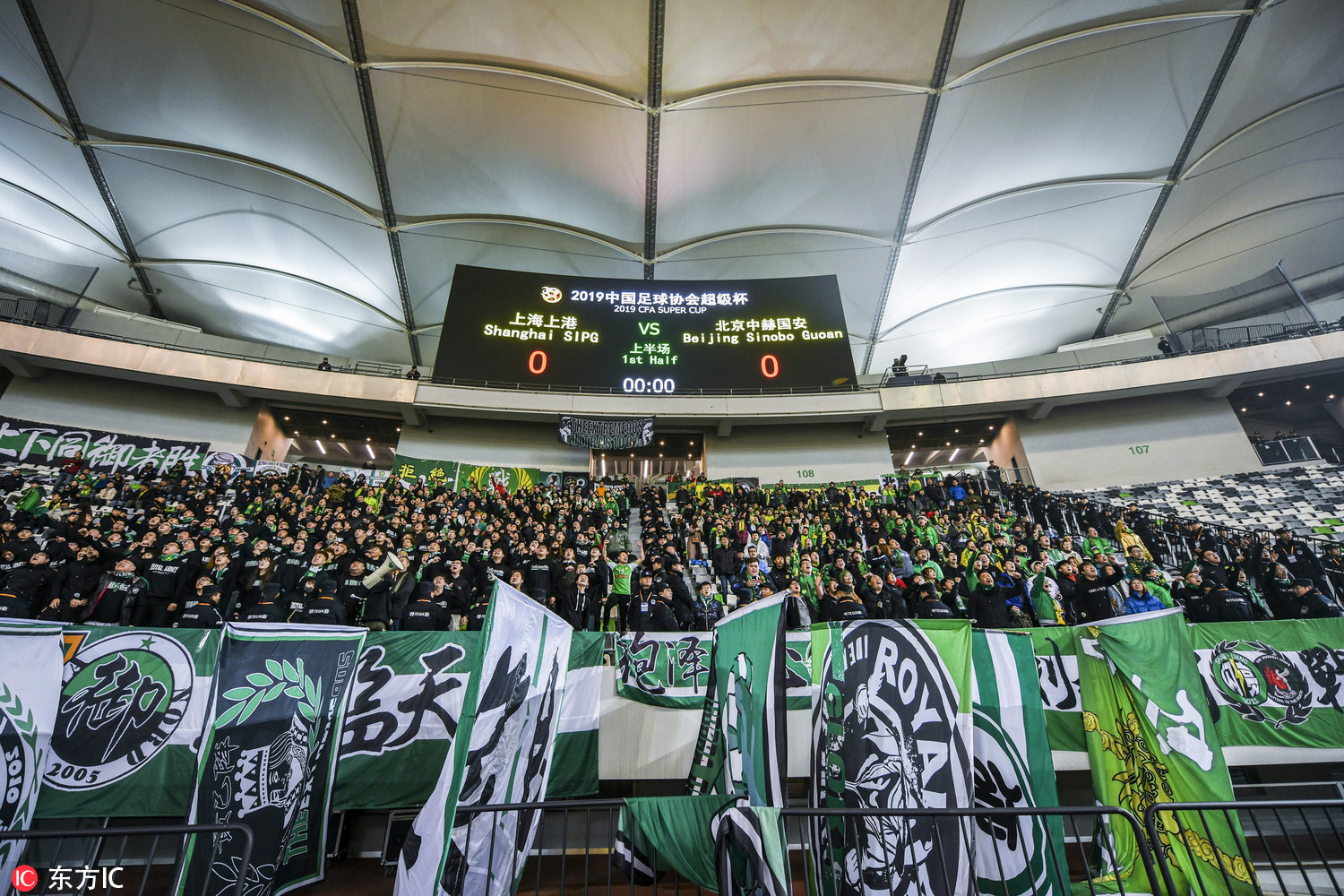 We would like to thank all the fans who travelled to Suzhou. Your support gives the best motivation to the players. The team would learn from the defeat today and prepare for more challenges in future. See you in Wuhan on 1 March.