Beijing FC played against Shenzhen FC in the ninth matchday of 2019 CSL today. Our two centre-halves were able to secure an early advantage while Zhang Yuning assisted Bakambu to score in the 13th minute. The Congolese increased the lead after seven minutes to 2-0. In the 63rd minute, Zhang Yuning delivered another assist, helping Renato Augusto to conceal our 3-0 win, which was also the ninth consecutive league victory this season.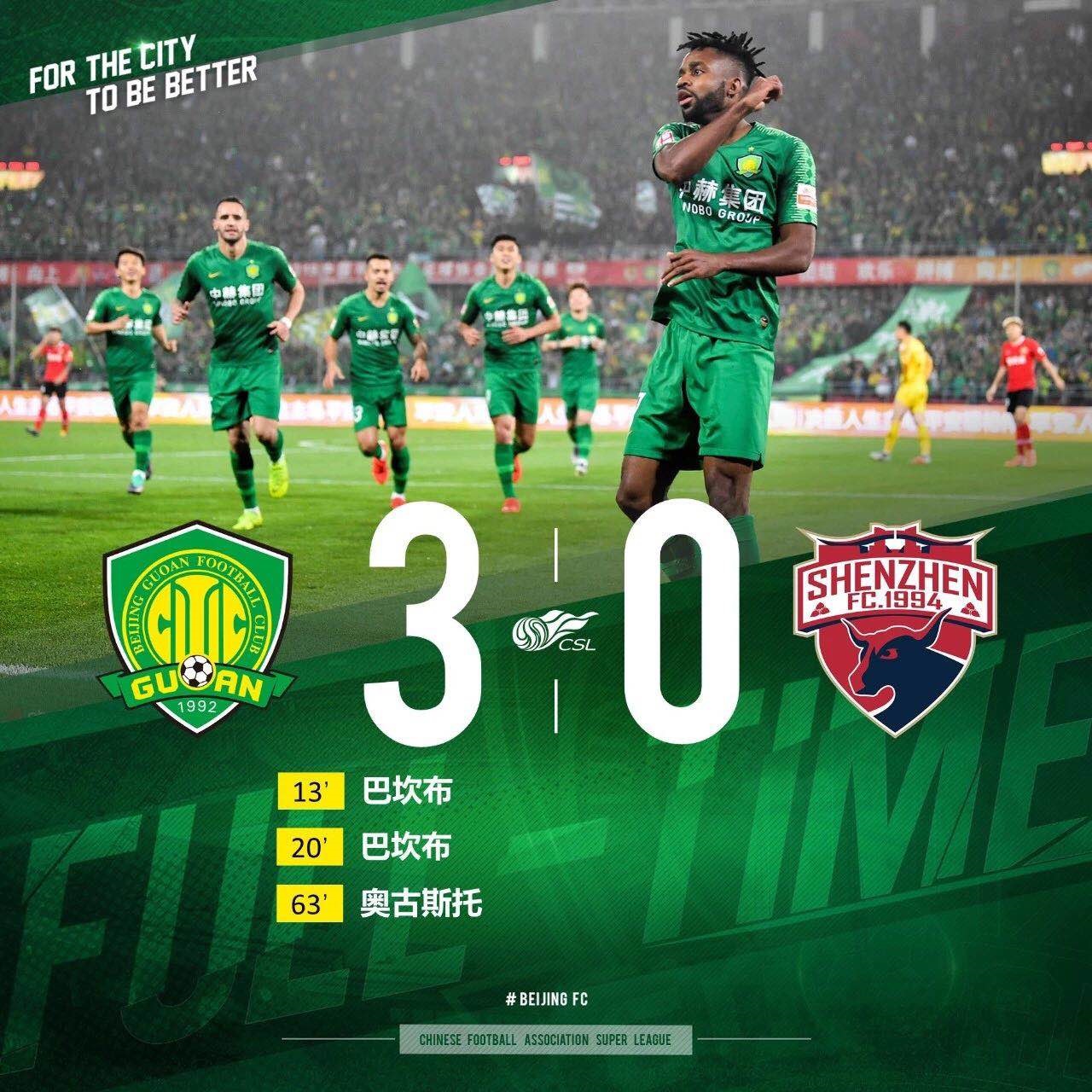 /Highlights/
13' Zhang Yuning's through pass found Bakambu, and the latter dribbled over the keeper to finish in a cool fashion. 1-0, Beijing Sinobo Guoan leads.
20' Augusto's pass found Bakambu, and the Congolese striker demonstrated his dribbling skills again, beating the defensive and then chipping the ball over the keeper. 2-0.
63' Augusto was able to put his name onto the score sheet after receiving another assist from Zhang Yuning. 3-0.
/Line-up/
Starting line-up: 14-Zou Dehai; 23-Li Ke, 2-Kim Minjae, 19-Yu Dabao, 4-Li Lei; 26-Lü Peng (73' 7-Hou Yongyong*), 6-Chi Zhongguo (90' 32-Liu Guobo*), 10-Zhang Xizhe; 17-Bakambu, 9-Zhang Yuning* (64' 20-Wang Ziming*).
Unsubstituted players: 15-Liu Huan, 18-Jin Taiyan, 25-Guo Quanbo*, 30-Lei Tenglong.
*U23 Player
/The 12th Player/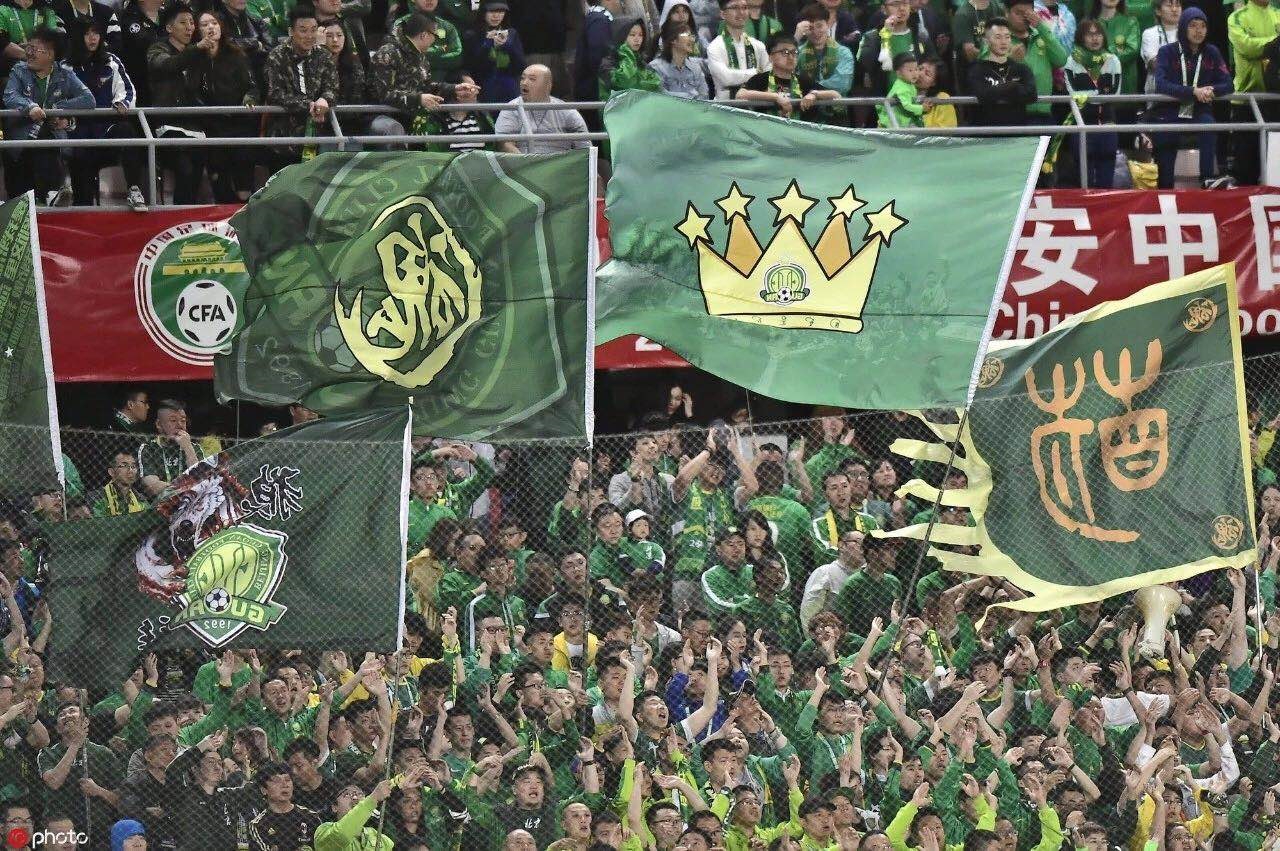 As always, we are appreciative for the support of our fans tonight. See you next week as we play Tianjin Tianhai at the Workers' Stadium.