Beijing FC played their tenth league game at home against Tianjin Tianhai. The home side led after 38 minutes: Zhang Xizhe's delivery found Yu Dabao around the edge of the box and our captain could hammer the ball into the net from a volley. In the 72nd minute, Viera's through pass beat the defensive line and Li Ke, who was on the receiving end of the pass, tapped the ball into the net with composure. Yang Xu scored for the visiting team in the 89th minute. The game ended 2-1 as Beijing FC collected their tenth consecutive league victory this season.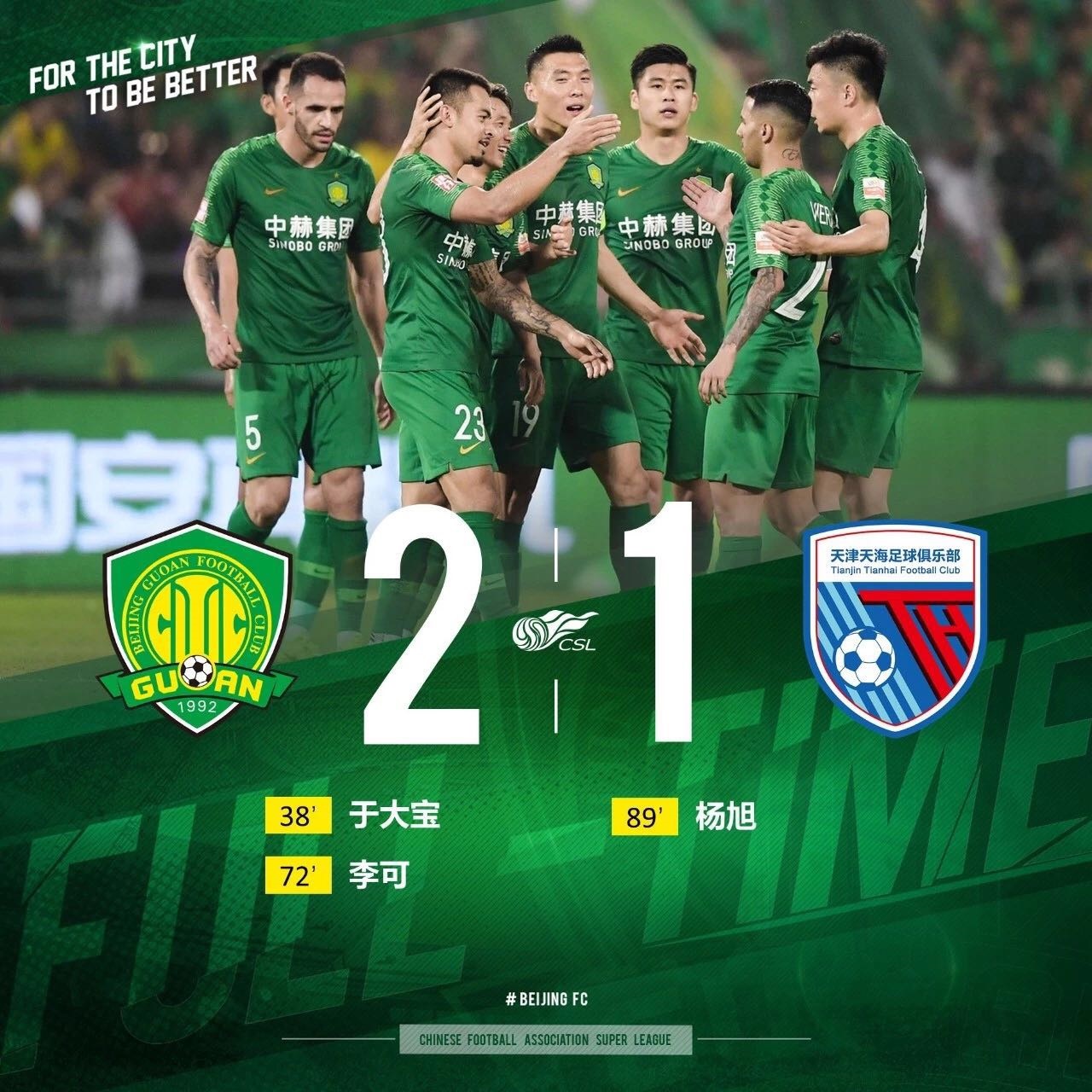 /Hightlights/
38' Zhang Xizhe came down the line and cross the ball into the box. Yu Dabao capitalised on his volley and hammered the ball into the net. 1-0, Beijing FC leads.
72' Jonathan Viera's pass found Li Ke and the latter doubled the home side's lead. 2-0.
83' Augusto's curving strike could have deliever another goal, yet it was parried away by the keeper.
89' Yang Xu scored a late goal for the away side. 2-1.
/Line-up/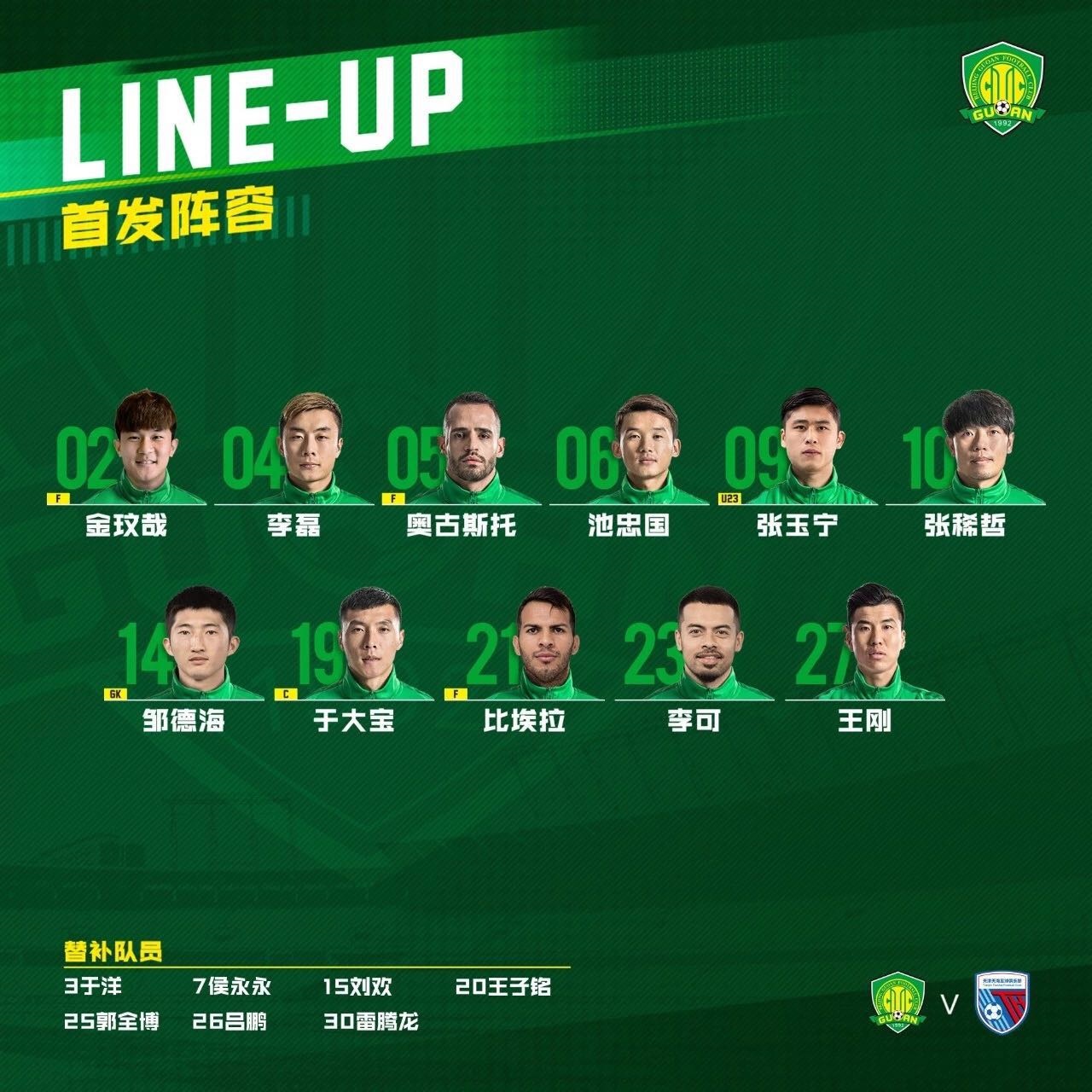 Starting line-up: 14-Zou Dehai; 27-Wang Gang, 2-Kim Minjae, 19-Yu Dabao, 4-Li Lei; 23-Li Ke, 6-Chi Zhongguo, 5-Renato Augusto, 21-Jonathan Viera (92' 26-Lü Peng), 10-Zhang Xizhe (46' 20-Wang Ziming*); 9-Zhang Yuning* (90' 7-Hou Yongyong*).
Unsubstituted players: 3-Yu Yang, 15-Liu Huan, 25-Guo Quanbo*, 30-Lei Tenglong.
*U23 Player
/The 12th Player/
Thanks to all fans tonight for your support and see you again next time in the AFC Champions League clash on 21 May.