RESULT | Yu Dabao scores in 1-2 defeat to Shanghai SIPG
The clash between the title competitors after 12 rounds of 2019 CSL was played tonight in Shanghai Stadium: Beijing FC were set to play Shanghai SIPG away. Chi Zhongguo had a bleeding injury in the first half, and Beijing FC were behind after 28 minutes. In the 58th minute, Yu Dabao's header was able to bring both sides to level terms. The home side score another one 20 minutes after the equaliser. Yu Yang was sent in the game to release Yu Dabao from defensive duties, and the captain could have close the gap again yet his strike was denied by the post. Beijing FC had to accept the disappointing result after 90 minutes.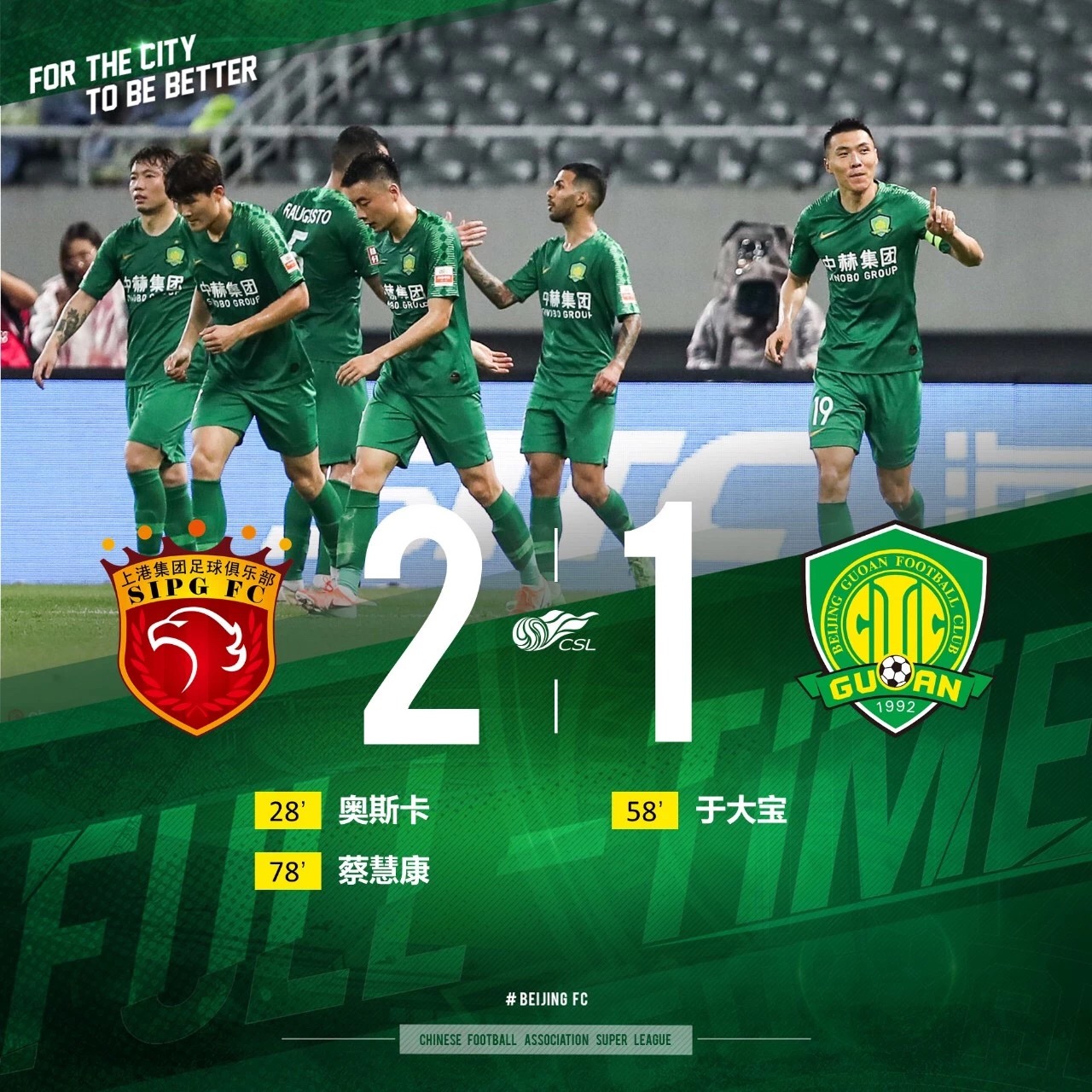 /Line-up/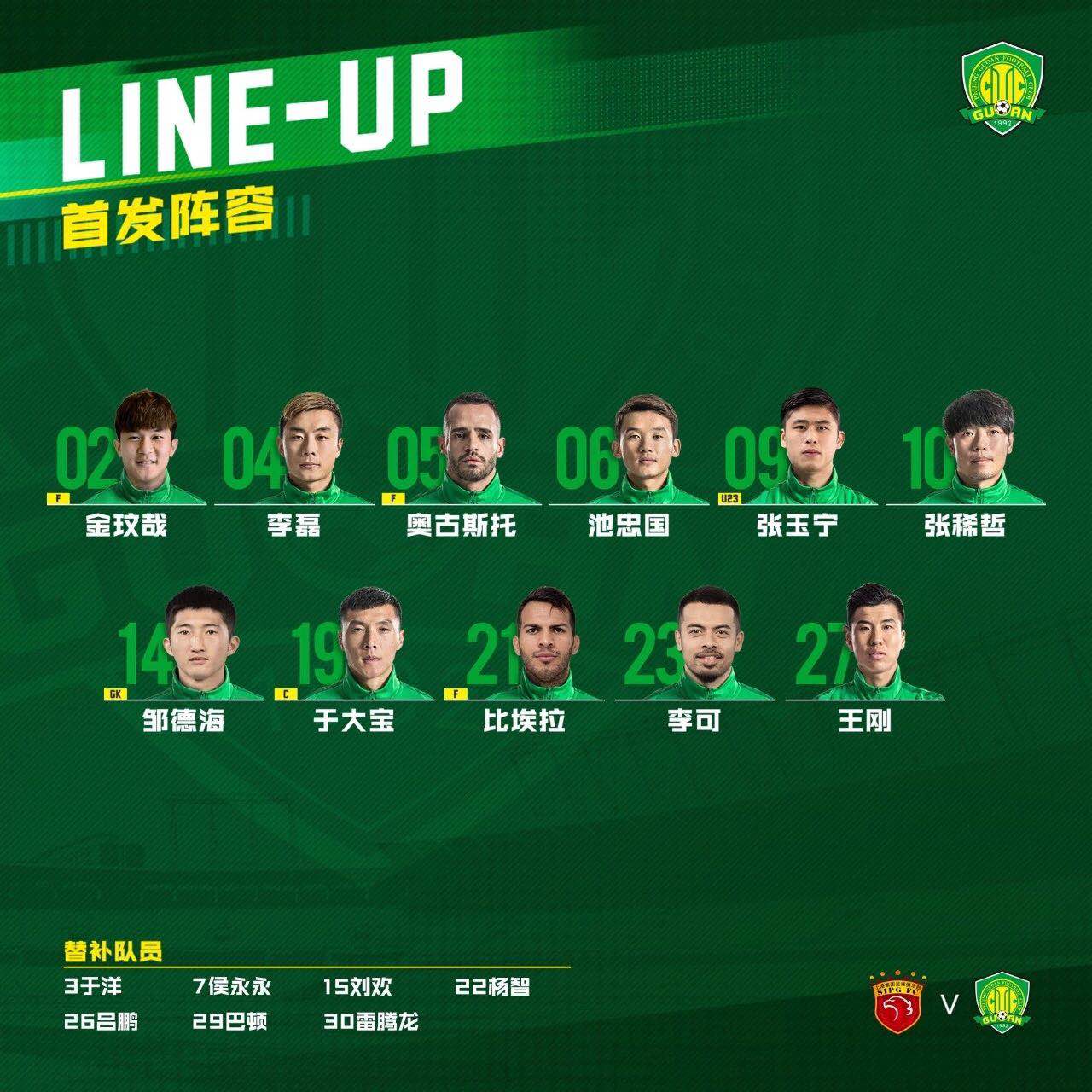 Starting line-up: 14-Zou Dehai; 27-Wang Gang, 2-Kim Minjae, 19-Yu Dabao, 4-Li Lei; 6-Chi Zhongguo (87' 3-Yu Yang), 5-Renato Augusto, 21-Jonathan Viera, 10-Zhang Xizhe (76' 7-Hou Yongyong*); 9-Zhang Yuning* (79' 29-Ba Dun).
Unsubstituted players: 15-Liu Huan, 26-Lü Peng, 22-Yang Zhi, 30-Lei Tenglong.
*U23 Player
/The 12th Player/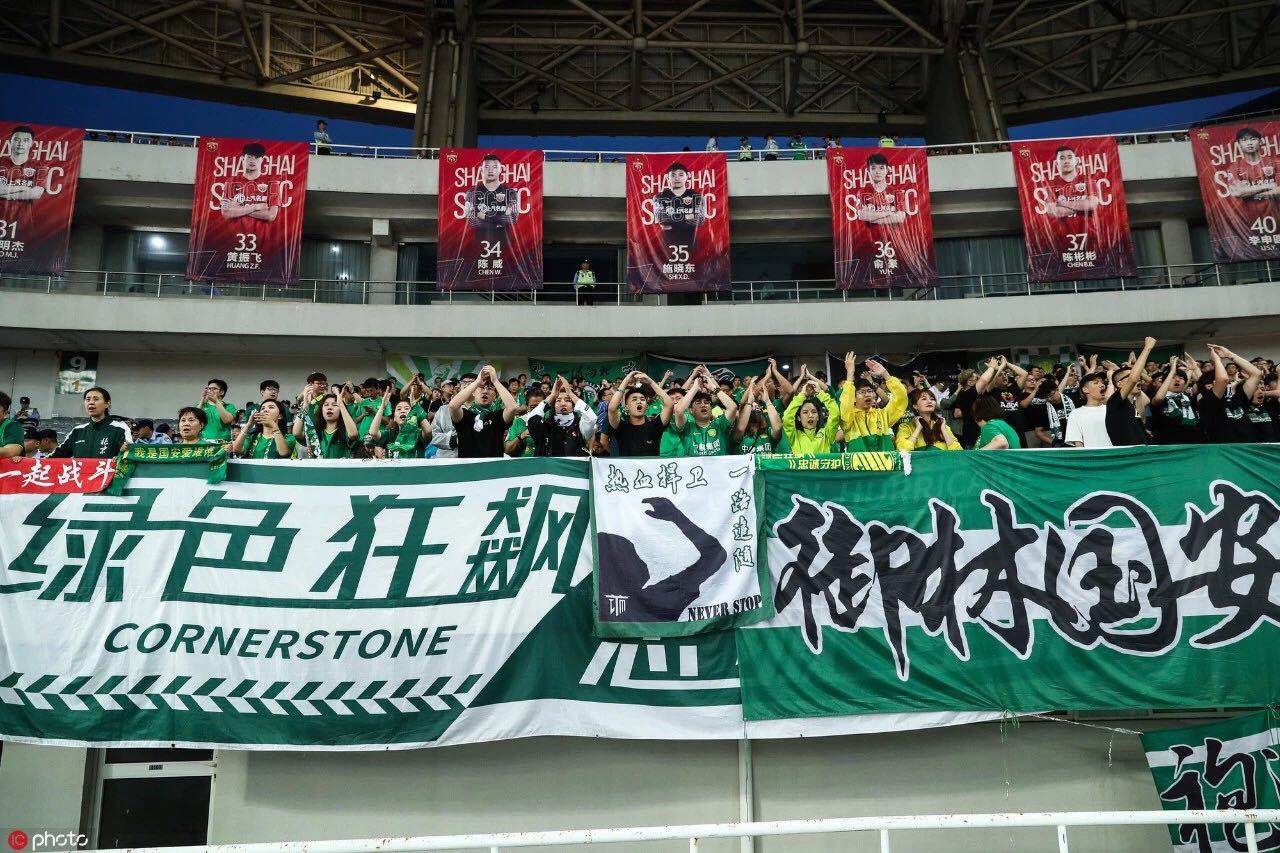 We would like to thank those who came to support us under the rain. It was your accompany that motivated our players to fight on the pitch. See you again in CFA Cup at home on 29 May.