RESULT | Hou Yongyong scores his first goal for the club in CFA Cup win
The fifth round of 2019 Yanjing Beer CFA Cup was played tonight between Beijing FC and Changchun Yatai. Yu Yang brought the home side the opener after 4 minutes. The lead was doubled after 28 minutes by Bakambu. The visiting team narrowed the gap to one goal before half-time. In the 86th minute, our young midfielder Hou Yongyong demonstrated his skills on the ball by dribbling through two defenders and scored his first goal since joining Beijing FC. The game ended 3-1 as Beijing FC entered the last eight of 2019 CFA Cup.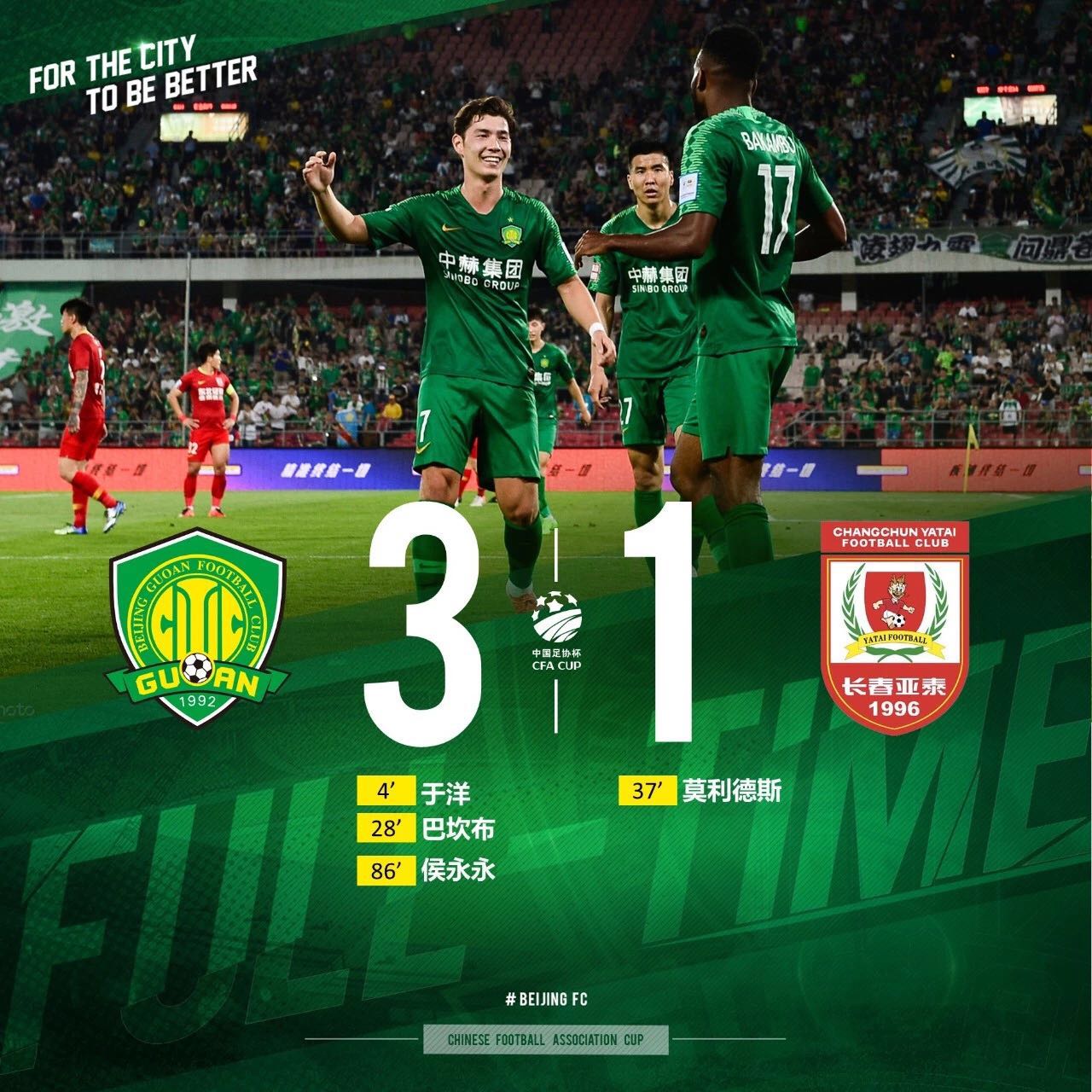 /Line-up/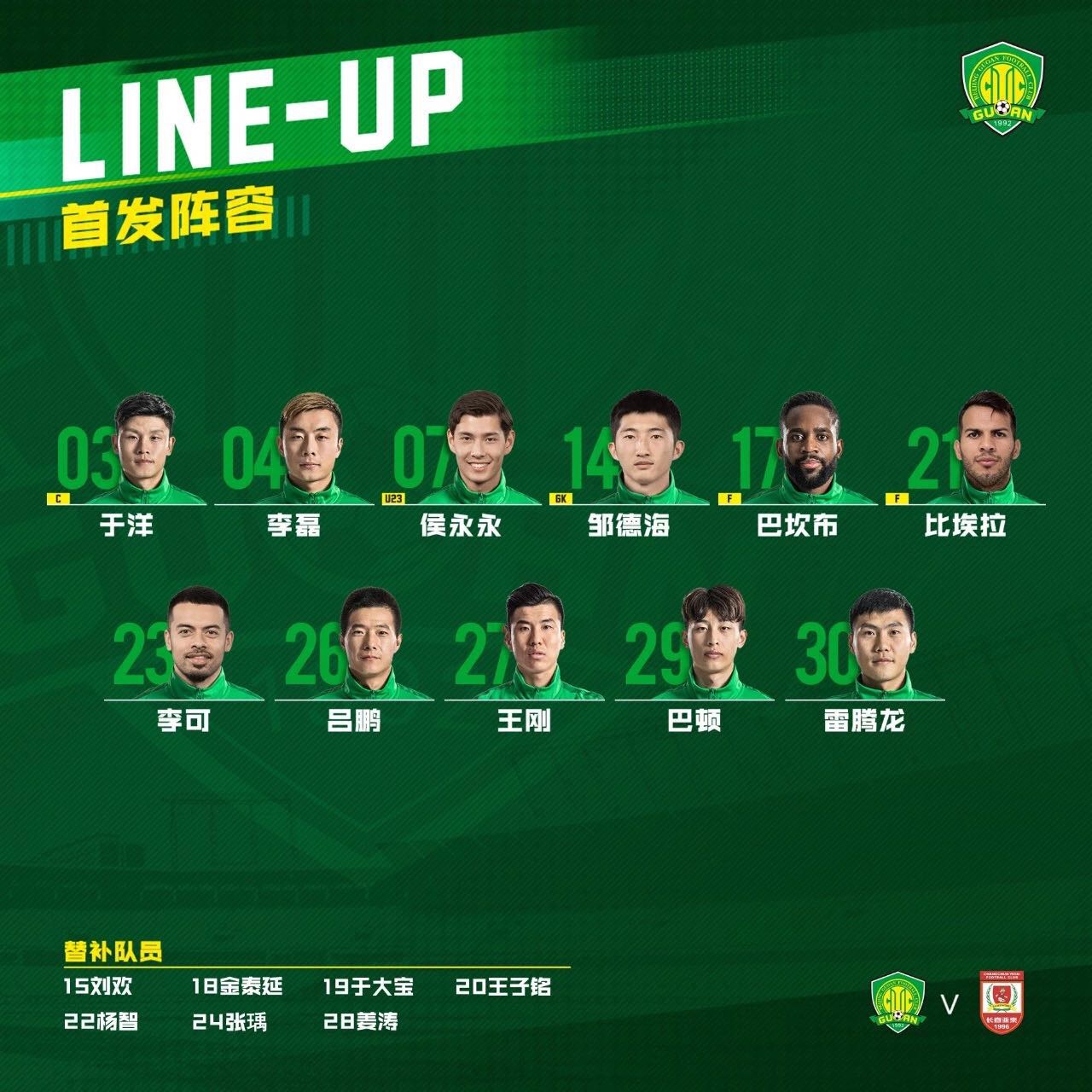 Starting line-up: 14-Zou Dehai; 27-Wang Gang (66' 28-Jiang Tao), 30-Lei Tenglong, 3-Yu Yang, 4-Li Lei; 6-Chi Zhongguo, 26-Lü Peng, 21-Jonathan Viera (89' 18-Jin Taiyan), 7-Hou Yongyong*; 17-Bakambu, 29-Ba Dun (65' 20-Wang Ziming*).
Unsubstituted players: 15-Liu Huan, 19-Yu Dabao, 22-Yang Zhi, 24-Zhang Yu.
*U23 Player
/The 12th Player/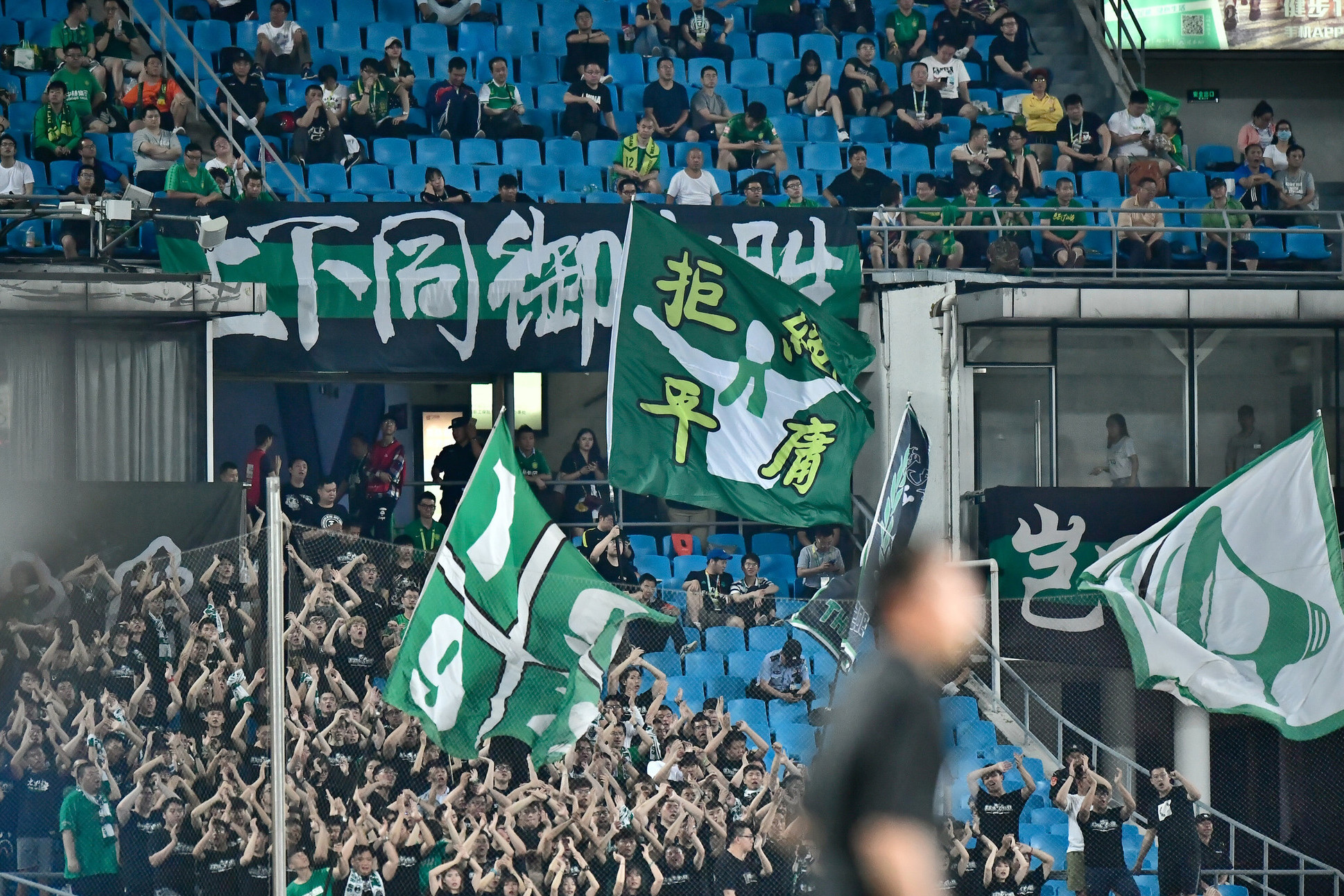 Lastly, best regards to the fans who supported us at the Workers' Stadium tonight. See you in Tianjin on 2 June.